November 18, 2014 | 4:43 PM
The Alliance for Climate Protection®: Not If but When
When many Americans and Europeans want to learn about climate change, they open their newspapers or Internet browsers. Living in northern Pakistan, Asif Iqbal just opens his front door.
Growing up in an area famous for its lush, summer greenery and snowy winter hills, Asif developed a deep appreciation for the beauty and cycles of the natural world at a young age. And even as a boy, he could see something was happening to the world around him. The winter months of unending snow he heard about from his grandmother had retreated into history as he could watch a year or two go by without even a flake falling. Meanwhile summers were becoming hotter and the rains that local farmers depended on were becoming more and more irregular, at times simply disappearing and at others striking fields with enough force to ruin harvests.
Some in his village attributed the changes to divine impulses and simply held up their hands. Asif, however, decided to focus on the forces he could affect and began his career in 1999 working with grassroots organizations to deal with the local impacts of climate change. In the years that followed, he worked on 70 projects across 11 districts in Pakistan's Khyber Pakhtunkhwa province, helping design and implement initiatives to develop drinking water supplies in hilly areas, enhance agricultural practices in the face of rising temperatures, and support young entrepreneurs, among others.
Asif could see the work he was doing making a real difference, but he could also see that the realities these projects addressed – more frequent or severe drought, flooding, to name only a few – would continue as long as the root cause behind them remained untouched. Spurred by this realization, he packed his bags in 2009 and headed for Melbourne to train as a Climate Reality Leader.
The experience, he says, "transformed my life." In Melbourne, Asif began to see climate change from a global perspective. Through the training, Asif says he "realized that working only on simple water supply schemes or improving livelihood opportunities [was] not enough." It was time to think bigger, to share what he knew with communities that simply didn't understand the issue and to reach the policymakers who could take action. Through his time in Melbourne, Asif also learned about the power of networks and the importance of bringing diverse stakeholders from business leaders to environmental organizations to government decision makers together to take on this complex challenge.
Asif took these lessons home and quickly got to work, creating the Climate Project Connectors as a network to spread the word and create a movement for climate action in communities across Pakistan. From day one, the biggest challenge the group faced was educating people on the science and urgency of the issue in a part of the world where the government doesn't see climate change as a priority and other pressing issues like security and poverty jostle for national attention. For Asif addressing this challenge became not just a cause but a moral obligation as – just a year after returning from Melbourne – he watched devastating floods hit Pakistan, inundating a fifth of the country and affecting 20 million people.
So Asif moved forward, sharing his message online, in person, and in the media, and the results are plain to see. Back in 2009, he made his first climate presentation to an audience of nine. A few years later, he was speaking to millions as part of 24 Hours of Reality, and the Climate Project Connectors has become a national-level network with members regularly appearing on television and on the radio and reaching out to audiences from university students to military personnel to journalists to NGO staff. 
Critically, Asif's approach is paying off—in a big, big way. When the current government, led by Prime Minister Nawaz Sharif, took office in 2013, it demoted the Climate Change Ministry from a cabinet-level organization to a division without the ability to make key decisions. For a country frequently on the list of nations most vulnerable to climate change, the symbolism was crystal clear: climate action simply wasn't a key concern. With the potential for a global climate deal in Paris on the horizon, the Climate Project Connectors saw the opportunity for Pakistan to play a key part in negotiations and launched a full-court press with letters to Prime Minister Sharif, coordinated outreach with partner organizations, personal appeals to leading figures, and media campaigns. Public awareness grew and due in part to these efforts, Pakistan restored the Climate Change Ministry this January, signaling a new focus on action and a desire to shape discussions in Paris.
It was a big accomplishment, but Asif's work is not done yet. He's the first to admit that keeping momentum going can be a challenge. But he'll also point to the strength of the volunteers he works with and the amazing potential and leadership qualities of the young students he speaks to as reasons for hope. And you only have to look at his own journey – one from with a young boy watching climate change hit his village to an activist leading his nation's fight against it – to know that progress is not a question of if, but when.
To catch up on the Climate Project Connectors' work to restore Pakistan's Climate Change Ministry, visit the campaign webpage. To learn more about how you can become a Climate Reality Leader like Asif, visit the Climate Reality Leadership Corps Training page.
Become a Climate Reality Leader

Join us for an upcoming Climate Reality Leadership Corps training and work with former US Vice President Al Gore and renowned climate scientists and communicators to learn about what's happening to our planet and how you can use social media, powerful storytelling, and personal outreach to inspire audiences to take action. Give us three days. We'll give you the tools to change the world. Learn more.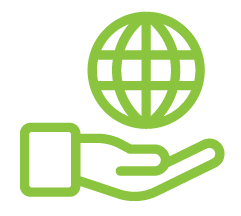 Before You Go
At Climate Reality, we work hard to create high-quality educational content like blogs, e-books, videos, and more to empower people all over the world to fight for climate solutions and stand together to drive the change we need. We are a nonprofit organization that believes there is hope in unity, and that together, we can build a safe, sustainable future.
But we can't do it without your help.
If you enjoyed what you've just read and would like to see more, please consider making a generous gift to support our ongoing work to fight climate denial and support solutions.