February 15, 2012 | 12:52 PM
Observing flash flood risk in the Sun Koshi River basin, Nepal
ICIMOD team, from left: Nabin Baral, photographer; Birkhu Jirel, Security Guard (assistant to the driver); Sagar Bajracharya, Integrated Water and Hazards Management expert; Subasana Shrestha, Nira Gurung, and Andrea Perlis, organisers (Communications); Udayan Mishra, video; Vijay Khadgi, IWHM expert; Chinikaji Maharjan, Driver; Arun Shrestha, IWHM expert and trip leader.
Written by Arun B. Shrestha, Climate Change Specialist with the Integrated Water and Hazard Management Programme at the International Centre for Integrated Mountain Development. This is the first of three blog posts tracing a journey to view the impacts of climate change in a region of Nepal.
I am Arun B. Shrestha, and I am a Climate Change Specialist in the Integrated Water and Hazard Management Programme at the International Centre for Integrated Mountain Development (ICIMOD) based in Kathmandu, Nepal. Much of our program's work is related to flash floods: developing methodologies for analyzing flood risk, providing training for flash flood risk management, and piloting early warning systems.
On 23 January 2012, I took a group of 24 people, comprising 14 media representatives and 10 people from ICIMOD, to the basin of the Sun Koshi River (called Poiqu in Chinese), a basin shared among India, Nepal, and the Tibet Autonomous Region of China. You can find more background about the region here (PDF). The shrinking of glaciers in this area is leading to the formation and growth of more glacial lakes. This basin is vulnerable to flash floods caused by sudden discharges of water from such lakes, known as glacial lake outburst floods (GLOFs), as well as additional floods from intense rainfall and landslides. Scientists expect these risks will increase as the planet warms due to climate change caused by human activities.
A map of the region pictured at right.
What we did: The main purpose of the field visit was to provide the media with direct evidence of climate-related hazards, the vulnerability in the mountains, and the way local people are dealing with risk, so that this knowledge can be disseminated widely.
After passing through beautiful old towns in the Kathmandu Valley, we climbed up to a scenic resort town called Dhulikhel, and then descended to Dolalghat, a small town located at the confluence of the Indravati and Sun Koshi rivers. As we passed over the bridge, I pointed out the government's apparatus for measuring water levels visible in the distance.
From this point, the journey was mostly along the river, but the narrow road often went up and down following the difficult mountain terrain. In many places the road is so low that it would be inundated in the event of a flood. Since this is the only road connecting the settlements in the basin, and also the only trade route between Nepal and China, the loss of connectivity would be disastrous.
At about 12 noon we reached Khadi Chaur, a commercial town serving travellers along the route. Owing to the strategic location, people had taken a huge risk in building their houses and infrastructure very close to the river. The bridge over the river, like most of the bridges in this area, was a truss type, not designed properly to allow flood water and debris to pass beneath it. We also saw public schools built on the low flood plains, too close to the river, because that is the only government-owned land available in the area – so our kids are put at risk.


Shortly after Khadi Chaur, we passed the Sun Koshi hydropower project, which was severely damaged in 1981 when the melting of the Zhangzangbo Glacier in Tibet caused a powerful glacial lake outburst flood. In addition to the structural damage, silt, sand, and debris from the flood clogged up the turbines.
In Part 2 of this post, we will visit a local village and find out how melting glaciers are affecting their everyday life.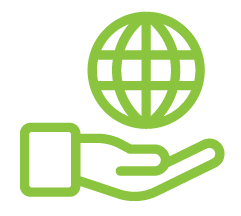 Before You Go
At Climate Reality, we work hard to create high-quality educational content like blogs, e-books, videos, and more to empower people all over the world to fight for climate solutions and stand together to drive the change we need. We are a nonprofit organization that believes there is hope in unity, and that together, we can build a safe, sustainable future.
But we can't do it without your help.
If you enjoyed what you've just read and would like to see more, please consider making a generous gift to support our ongoing work to fight climate denial and support solutions.