June 16, 2016 | 12:00 PM
Our Land. Our Climate. Our Future.
Between 2009 and 2014, companies mined enough coal on public lands to put more than 3.9 billion metric tons of carbon pollution into the atmosphere. That's the equivalent emissions of over 825 million cars on the road – every year.
In January, though, we had a major climate win: the US Department of the Interior put a temporary freeze on leasing our public lands for coal mining (called a moratorium). But that could change soon, unless we act. 
What makes the coal moratorium a big deal?

Right now, around 40 percent of US coal comes from our public lands. Burning all kinds of fossil fuels is detrimental for our climate, but coal is public enemy number one: When coal is burned for energy, it creates more carbon dioxide per unit than any other fossil fuel. It's dirty and dangerous.
The bottom line? When we lease our federal lands for coal, we're fueling climate change. That's why we need the Department of the Interior to end coal leasing on federal lands – permanently.
We need to put the planet – and people – above Big Polluter profits. 

In 2015, something incredible happened: 195 nations agreed to fight climate change and keep global temperature rise well below 2°C (and pursue efforts to hold the rise below 1.5ºC). The US promised to do its part, with a commitment to reduce emissions by 26-28 percent below 2005 levels by 2025.
Federal initiatives like the Clean Power Plan and methane regulations on oil and gas already being rolled out around the country will get us part of the way there, but these aren't enough alone. If we're serious about fulfilling our promises and building a clean energy future, we have to keep coal in the ground where it belongs. And it starts with ending coal mining on our public lands – permanently.
>> Related: Download the Clean Power Plan Activist Kit <<
WE HAVE A LOT OF WORK AHEAD OF US. ARE YOU READY TO START?

Sign up now to receive updates from Climate Reality. We'll deliver ways for you to take climate action, right to your inbox.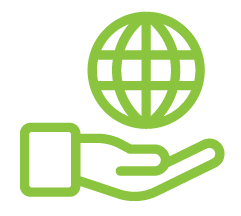 Before You Go
At Climate Reality, we work hard to create high-quality educational content like blogs, e-books, videos, and more to empower people all over the world to fight for climate solutions and stand together to drive the change we need. We are a nonprofit organization that believes there is hope in unity, and that together, we can build a safe, sustainable future.
But we can't do it without your help.
If you enjoyed what you've just read and would like to see more, please consider making a generous gift to support our ongoing work to fight climate denial and support solutions.