March 02, 2017 | 9:35 AM
The People's Climate March: How Far We've Come and Where We're Going
On September 21, 2014, the climate community made history by gathering more than 400,000 people from every walk of life to take to the streets of New York City to demand action on climate. Thousands more attended 2,646 rallies in 162 countries around the world. But the People's Climate March wasn't just about numbers.
We marched for clean energy jobs and climate justice. We marched for our communities and the people we love. And we cannot afford to stop the progress we've made.
That's why we're mobilizing with thousands of climate champions to make our demand for solutions clear once again on April 29, 2017, at the People's Climate March.
The First People's Climate March

In 2014, as world leaders prepared to meet in New York City for a landmark UN summit on climate change, a global movement formed calling for common sense solutions to the climate crisis. Hundreds of thousands of citizens around the world stood up to make their voices heard.
 
Business leaders, non-profit organizations, national governments, and citizens committed to standing together for climate justice before it was too late. The crisis became front-page news, and world leaders heard the calls for action ahead of COP 21 in Paris in December 2015.
All of that global political momentum culminated in an historic agreement bringing nations together to fight the climate crisis.
 
If you need some #MondayMotivation, remember we agreed to save the world this weekend #ParisAgreement @NowThisNewshttps://t.co/8G6yTPifbg

— Climate Reality (@ClimateReality) December 14, 2015

But our fight is far from over.
Join Us on April 29

With big oil insiders leading key agencies in the US government plans to roll back environmental protections on the table, and a president and administration that simply refuse to face the reality of the climate crisis, our challenge has never been greater.
We march for our families. We march for our air, our water, and our land. We march for clean energy jobs and climate justice. We march for our communities and the people we love. March with us.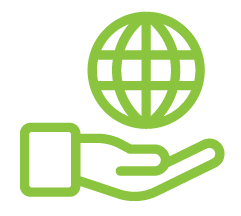 Before You Go
At Climate Reality, we work hard to create high-quality educational content like blogs, e-books, videos, and more to empower people all over the world to fight for climate solutions and stand together to drive the change we need. We are a nonprofit organization that believes there is hope in unity, and that together, we can build a safe, sustainable future.
But we can't do it without your help.
If you enjoyed what you've just read and would like to see more, please consider making a generous gift to support our ongoing work to fight climate denial and support solutions.