September 28, 2021 | 7:16 PM
A pivotal moment
Trained Climate Reality Leaders like John Alexander are on the front lines of advocating for change. They give presentations to their communities, spread information about solving the climate crisis in the media, make their voices heard in front of powerful decision-makers, and so much more.
Back in 2018, I was a student looking for ways to make my campus more sustainable. I knew we had to act. I knew I could make a difference. But I didn't know how. Then I found Climate Reality.
Going to the Climate Reality Leadership Corps training was a pivotal moment in my climate activist journey — it gave me the tools, the training, and the motivation to get out there with my work, share it with people, and ultimately, to make a difference. Climate Reality showed me how to be a catalyst for change in my community.
After the training, I channeled my passion for combating the climate crisis into action by getting involved in the New Orleans Climate Reality Chapter, and leading students' sustainability efforts at Tulane University. Now I have graduated and tirelessly advocate for a climate forward, regenerative approach to agriculture.
Because it's not just policymakers, business leaders, and scientists who can make a difference — it's all of us. Together, we can take on the climate crisis and Big Polluters and win.
I'm just one example. Being a trained Climate Reality Leader has introduced me to some of the tens of thousands of talented people around the world who are just like me – every day people working hard to make a difference for our planet before it's too late." – John Alexander
We know grassroots activism like this is how real change happens. We are building a movement, together, and that movement depends on having your support when it matters most. Our matching gift offer expires on September 30.
So please, don't miss your chance – seize your opportunity to make a matched gift, and every dollar will be doubled, up to $25,000, to help us train more grassroots leaders like John around the globe and finally solve the climate crisis.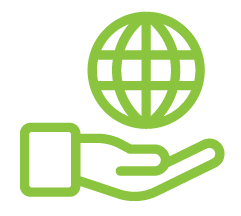 Before You Go
At Climate Reality, we work hard to create high-quality educational content like blogs, e-books, videos, and more to empower people all over the world to fight for climate solutions and stand together to drive the change we need. We are a nonprofit organization that believes there is hope in unity, and that together, we can build a safe, sustainable future.
But we can't do it without your help.
If you enjoyed what you've just read and would like to see more, please consider making a generous gift to support our ongoing work to fight climate denial and support solutions.