November 18, 2016 | 6:00 AM
Pop Quiz: How Much Do You Know About the Climate Crisis?
Climate Reality is hosting its sixth annual live online broadcast of 24 Hours of Reality on December 5-6. This year, we are discussing The Road Forward, and will travel around the world to the top 24 CO2-emitting nations, stopping in a new country each hour to focus on climate impacts as well as the potential for solutions and change.
We'll shine a spotlight on the challenges faced by each country and how the citizens, leaders, and people just like you are turning those challenges into opportunities to embrace a clean energy future.
How well do you know some of the issues we'll be looking at? Get a sneak peek with this quiz.
Section 1: Renewable Energy

What 24 Hours of Reality will spotlight:

Everywhere we turn, another nation is embracing a renewable, clean energy future. On December 5-6, we'll travel to South Africa, where solar power is gaining ground.
We'll check in with cheesemakers in France who are going carbon neutral by turning cheese into electricity. And we'll visit several countries that are using solar power to bring much-needed electricity to their poorest rural communities.
Sign up today for reminders on how to tune in.
Section 2: Agriculture & Deforestation

What 24 Hours of Reality will spotlight:

The climate crisis is posing some serious challenges for flora and fauna on our planet, but many nations are meeting them head-on with unique solutions. Over the course of our live broadcast, we'll head to Australia, where young farmers are taking the lead in changing perceptions about the climate crisis and its solutions.
We'll also hear from communities in Brazil and Indonesia who are working tirelessly to protect their most important commodity: the rainforest. Deforestation is a major issue in both countries, so implementing sustainable agriculture practices is key to mitigating climate damage there (and elsewhere – the world's water cycle and oxygen production depend on these forests).
Section 3: Paris Agreement & Action

What 24 Hours of Reality will spotlight:

The fight for a clean energy future depends on local action. Every success is colored by uplifting stories about communities coming together to change policies and individuals fighting to make a difference in their districts.
December 5-6, we'll hear about people like Park Won-Soon, the mayor of Seoul, South Korea, who has emerged as a leader in reimagining the role of a sustainable city. We'll travel to Italy, where Pope Francis has repeatedly called for urgent action to address the climate crisis head-on and citizens have answered by converting 39 municipalities to run on 100 percent renewable energy.
Here's What You Can Do: Join Us on The Road Forward

Hosted by former US Vice President Al Gore, 24 Hours of Reality: The Road Forward will take a hard, honest look at the many things it will take to ensure the success of the world's first truly global climate agreement. You won't want to miss this inspiring event, so sign up today to receive reminders of how and when to tune in.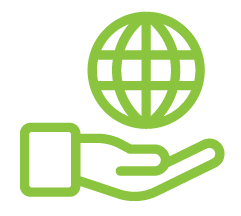 Before You Go
At Climate Reality, we work hard to create high-quality educational content like blogs, e-books, videos, and more to empower people all over the world to fight for climate solutions and stand together to drive the change we need. We are a nonprofit organization that believes there is hope in unity, and that together, we can build a safe, sustainable future.
But we can't do it without your help.
If you enjoyed what you've just read and would like to see more, please consider making a generous gift to support our ongoing work to fight climate denial and support solutions.