November 28, 2011 | 9:57 AM
Prevention is better than the cure (and cheaper, and easier)
(c) 2010 Flickr/theivorytower cc by ND 2.0
Like many of you, I've been guilty of ignoring my dentist when he recommended I do something minor and pain-free like using prescription fluoride toothpaste, only to find myself grappling at a later stage with a painful and frustrating cavity. And I'm sure we all know people who've procrastinated beyond that point, and then suddenly been confronted with an even more expensive, completely avoidable situation - like root canal surgery. Ouch! The lesson here? Prevention and early management can often seem bothersome, but that's the only way to prevent some problems from causing irreparable damage. In the case of global climate change, the longer we wait, the more difficult and costly the solution gets.
That's what the International Energy Agency (IEA) tried to remind us when it released the 2011 edition of its World Energy Outlook.
The report tells us what we can expect to happen from 2009 to 2035 in three scenarios:
The world sticks with energy and climate policies already under implementation by mid-2011, and doesn't do anything additional through 2035;
Between now and 2035, the world implements additional energy and climate policies that have not yet been implemented, but merely announced as commitments at this point; and
The world stands by its commitment to constrain global warming from rising beyond 2°C (beyond which, there could be terrible, life-altering consequences), and ensures that global warming pollution through 2035 will be low enough to meet the 2°C target.
The third scenario requires the most aggressive action in the short term, but is safest for the planet and for humans. The report says it is also the cheapest. That's because every $1 that we avoid spending now to reduce pollution will actually cost $4.30 to achieve the same results after 2020. According to the IEA, the only way for us to have a real shot (a 50% chance) of keeping warming to 2°C, is to ensure that global emissions peak before 2020, and then to reduce them steeply. Right now we're on track for a steep and continued increase to 6°C by the end of the century if we do nothing more.
This is the same message we heard last month in a study by a team of international scientists from Germany, Japan, Australia, Belgium, the Netherlands and China. This calls for action in the next few years, and, significant internationally-coordinated results by 2017.
What happens if we fail? The world will start looking very different from the one you and I know. We got a glimpse of this dangerous new world in the IPCC report that was published last week, which found that climate change has increased our vulnerability to extreme weather.
Some believe that even 2°C is a dangerously high threshold. At this point, however, we can no longer afford inaction, since even the door to 2°C is closing fast. It's time to start following the dentist's orders, fill out our prescriptions, and prioritize our health before we find ourselves staring at the glint of a scalpel.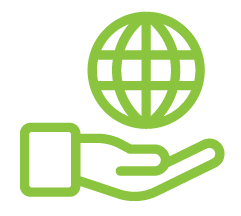 Before You Go
At Climate Reality, we work hard to create high-quality educational content like blogs, e-books, videos, and more to empower people all over the world to fight for climate solutions and stand together to drive the change we need. We are a nonprofit organization that believes there is hope in unity, and that together, we can build a safe, sustainable future.
But we can't do it without your help.
If you enjoyed what you've just read and would like to see more, please consider making a generous gift to support our ongoing work to fight climate denial and support solutions.