May 07, 2018 | 3:44 PM
Pricing Pollution: How We're Pushing for Fair Energy Solutions
Carbon pricing creates a fair approach to energy, putting a fair price on carbon pollution so the biggest polluters pay for the damage they do to our planet. Our Pricing Pollution TM campaign aims to bring carbon pricing to states across the US.
Imagine if we could solve the very grownup problem of the climate crisis – or at least make a huge step forward – by approaching it like kids. Where fairness comes first.
It's not as crazy as it sounds – and it could be the way of the future.
You Break It. You Buy It. Sometimes.

Think back to when you were seven or so and running around on the playground. Chances are, you had a clear sense of right and wrong. You take responsibility for your actions. You accidently snap someone else's toy, you've got to replace it (or your parents do). There's a principle of "You break it. You buy it," right?
Only in the adult world, that same principle of fairness doesn't seem to apply. At least when it comes to the climate crisis.
We're crystal clear about what's driving climate change – carbon pollution from fossil fuels. But the big companies and utilities responsible for most of this pollution aren't paying the cost at all. In fact, we're paying them billions in subsidies each year to, well, wreck our climate.
In playground terms, they're breaking it, but they're sure not buying it.
A Fair Approach to Energy

So how can we turn this around? We can start by approaching the problem like seven-year-olds. Because seven-year-olds would point out that the way things work now really isn't fair.
They'd say that those most responsible for the devastation of climate change (think unusually strong hurricanes, longer droughts, rising seas) really should be paying the cost. They'd say that maybe if these companies had to pay for the damage they do, maybe they'd make different decisions.
That philosophy is at the heart of a fair approach to energy called carbon pricing. Right now, when a climate-related hurricane tears through a community or kids suffer more asthma attacks as temperatures and ozone levels rise, taxpayers and regular citizens are the ones stuck with the bill.
Carbon pricing flips this dynamic on its head, making fossil fuel companies and utilities that burn lots of coal, oil, or natural gas pay the true cost of all the damage those dirty fuels cause through climate change. And generally speaking, the more fossil fuels they burn, the more they pay.
With carbon pricing, companies and utilities have a real financial incentive to increasingly choose clean energy alternatives like wind and solar that don't pollute the atmosphere with greenhouse gases. The less they burn, the less they pay.
The net effect is to encourage a broader shift to renewables that means less pollution in the atmosphere and less climate change ahead. Everyone wins.
It's Already Working

There are two main ways to introduce carbon pricing: through an emissions trading system (often referred to as an ETS) or carbon taxes. (For an in-depth analysis of how these work, download the Climate Reality Carbon Pricing Handbook.) Both have the same long-term goal: cut emissions and accelerate the renewable revolution
The good news is that more than 40 nations around the world have implemented or are in the process of planning or implementing a carbon pricing initiative.
Many states in the US have also implemented their own carbon pricing policies. US states like California have enacted statewide policies, while nine states in the Northeast have joined the Regional Greenhouse Gas Initiative, the first mandatory market-based program in the US to reduce greenhouse gas emissions from power plants.
PRICING POLLUTION TM: BRINGING CARBON PRICING TO YOUR STATE

Pricing Pollution TM is Climate Reality's new campaign to advocate for a price on carbon at the state level. While we don't expect to see much in the way of federal climate solutions in the near future, states have a unique and critical opportunity to use carbon pricing to slash emissions.
Plus, as more and more states take this common-sense step, we'll see the transition to renewable electricity accelerate rapidly.
Pricing Pollution TM has several core components:
1. Equity. Pricing Pollution TM works with community partners to ensure that carbon pricing policies are designed to bolster economic stability and equity in the transition to clean energy.
Our goal is to ensure these policies prioritize the communities hardest hit by pollution and climate change so that they receive a significant share of clean energy and infrastructure investments. We also work to find policy solutions that emphasize financial assistance to low-income families, making low-carbon options realistically available and accessible to all. 
2. Flexibility. We know that every state is different, and the way one state puts a price on carbon may not work for another state. The Pricing Pollution TM campaign empowers our chapters to work with in-state partners and legislators to determine what carbon pricing mechanism is right for them.
3. Partnership. Climate Reality chapters run this campaign in partnership with other groups in their own community, rather than relying on direction from our national office. We believe that with so many activists working toward climate solutions, cooperation is imperative.
4. Solutions. Climate Reality advocates for climate solutions based on sound science. Our chapters' Pricing Pollution TM campaigns work with legislators, scientists, and economists to ensure that the policies and regulations we're working to implement will contribute to significant reduction of carbon emissions.
The bottom line is this: carbon pricing makes energy fair while cutting emissions and driving the global shift to renewables. This commonsense approach is already in place in many US states and nations and coming to more states through our Pricing Pollution TM campaign.
HOW CAN I GET INVOLVED?

Climate Reality Chapters around the US are the catalysts for this campaign, working with partner groups, legislators, and other decision-makers to develop and implement a campaign plan. Join us today!
1. Join your local Climate Reality chapter. We have chapters in 24 states around the US, and that number is rising quickly. If there isn't a chapter near you now, fill out this form and we'll let you know when one forms!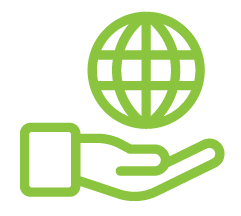 Before You Go
At Climate Reality, we work hard to create high-quality educational content like blogs, e-books, videos, and more to empower people all over the world to fight for climate solutions and stand together to drive the change we need. We are a nonprofit organization that believes there is hope in unity, and that together, we can build a safe, sustainable future.
But we can't do it without your help.
If you enjoyed what you've just read and would like to see more, please consider making a generous gift to support our ongoing work to fight climate denial and support solutions.