September 20, 2014 | 7:00 AM
To protect the future, we must make our voices heard
I am pro snow. That may even be an understatement; snow is my life. As a 10-year veteran of the U.S. Ski Team and a two-time Olympian, I've travelled the world and conquered some of the most daunting mountains on Earth.  Snow is not only an integral part of my occupation; it also provides some of my life's happiest moments.  As ski season once again approaches, though, I'm afraid that snow—and the future of my sport—could be in jeopardy because of climate change. That's why I encourage anyone who cares about winter sports to join the People's Climate March taking place in New York City on September 21. The march is expected to draw hundreds of thousands to New York ahead of this year's U.N. Climate Summit and is a fantastic chance to stand up not just for snow sports and the people who depend on them for their lives and livelihoods, but also for the planet.
The truth is that climate change affects us all, no matter where we live or what we do. And for those of us who live in mountain communities and work in the snow sports industry, the consequences of global warming are simply too obvious and destructive to ignore any longer. This year, for example, the Winter Olympics in Sochi were the warmest on record, and high temperatures left organizers with no choice but to truck in snow, which added significantly to the already huge economic impact of the games.  Meanwhile, events were cancelled and athletes withdrew from events due to safety concerns.  It shouldn't be normal for spectators to be wearing t-shirts as they cheer on their country's star winter athletes.
It's not only the high-profile events that are affected either, as global warming could cripple winter tourism in mountains everywhere. According to a study conducted by Protect Our Winters and the Natural Resources Defense Council, the downhill skiing industry lost $1.07 billion in revenue and shed up to 27,000 jobs due to climate change between 1999 and 2010. That's a lot of people who used to rent out gear or teach lessons or run resort restaurants now without work. And what these numbers don't capture is the loss of wonder in our lives: the kids who aren't discovering the unparalleled thrill of flying downhill and the families who aren't spending time together in the beauty of the mountains. If the planet keeps warming and snow keeps shrinking, these numbers will just keep growing.
So what can we do? Individual steps to reduce our own footprints are a good place to start, but if we really want to stop climate change, we have to speak with our friends and family members and we have to speak up to our leaders. Very, very loudly. That's one reason I've joined The Climate Reality Project's I AM PRO SNOW campaign as a Climate Ambassador. As a Climate Ambassador, I work to connect the dots between rising carbon pollution and rising temperatures for other winter sports athletes and bring our community together with others around the world to support the most important step we can take: creating a strong and binding international agreement to limit greenhouse gases.
The good news is that I'm not alone. Many of my fellow athletes have also taken a strong stand against global warming. Earlier this year, 105 Olympians published an open letter urging world leaders to reduce emissions, promote clean energy, and prepare for a commitment to fight climate change at the upcoming U.N. climate conference taking place in Paris, France next year.
Skiing is how I first experienced climate change, but I know that rising temperatures will affect more than powder hounds and mountain dwellers. In fact, in the foreseeable future, climbing energy bills, higher food prices, rising sea levels, and more frequent extreme weather events thanks to climate change will impact nearly all of the world's 7 billion people.
To protect the future for all of us, we have to make our voices heard. That's why, in just a few days time, hundreds of thousands of people will converge on Manhattan for the People's Climate March, just days before a summit hosted by U.N. Secretary-General Ban Ki-moon brings global heads of state to New York to discuss climate solutions.
At the march, hundreds of groups will be present, with representatives from labor, faith, parent, social justice, business—and, yes, outdoor sports—organizations. Together these groups will deliver a loud and clear message that our leaders must ensure a future safe from the catastrophic consequences of climate change. Key to this is fostering a clean-energy economy that will produce jobs in research and development, clean-tech manufacturing, solar and wind installation, and cutting-edge energy-efficiency technology.
We can't just wait around idly as glaciers melt away, rainfall and snowfall patterns change, and massive storms wreak havoc on our coasts. We can't allow our leaders to wait, either. The People's Climate March is our moment to show them that climate action is not an option to be explored later; it is a necessity that needs to be addressed now. Please join me there.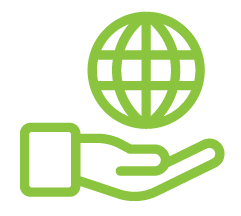 Before You Go
At Climate Reality, we work hard to create high-quality educational content like blogs, e-books, videos, and more to empower people all over the world to fight for climate solutions and stand together to drive the change we need. We are a nonprofit organization that believes there is hope in unity, and that together, we can build a safe, sustainable future.
But we can't do it without your help.
If you enjoyed what you've just read and would like to see more, please consider making a generous gift to support our ongoing work to fight climate denial and support solutions.