January 20, 2017 | 9:18 AM
Protecting Our Planet Isn't About Politics
Today is the first day of the Trump Administration. And the first day of the biggest citizen movement the country has ever seen – committed to protecting our democracy from oil insiders, willful ideologues, and cynical corporate profiteers. The day when millions and millions of Americans witness the denial poisoning our politics and stand up to say, "We're better than this."
As Americans, we know that the desire to protect this precious Earth we share has never been about politics. We know that faith in free enterprise doesn't mean giving up on clean air for kids to breathe. And that looking out for the vulnerable in society doesn't mean standing in the way of innovation and solutions.
After all, as a country, we've got a tradition of standing up for what's right and the values that make us who we are. We put our money where our mouth is and don't retreat from a tough fight.
Today, we take the next step in that proud tradition as millions come together to create a more fair and just society for all Americans, regardless of faith, gender, ethnicity, or economic circumstance. To protect the planet from greedy fossil fuel companies and corporate interests. And to make a better future for our country a reality.
No doubt, we've got some serious challenges ahead. Even as scientists announce that 2016 was the Earth's hottest year on record, the list of cabinet nominees presents an uncertain future for the movement for solutions to the climate crisis. And with men like these in office, we know we're not going to win every battle.
But the forces of change at work today are more powerful than any president. Stronger than any Congressional action. Bigger than all the climate deniers in the world put together. People are unifying and organizing. Solar and wind are beating fossil fuels on cost in more and more places. Business leaders and major companies are calling for greater commitment to the Paris Agreement. And on and on.
From civil rights to gender equality to marriage equality, no great movement ever saw lasting progress come easily. And no great movement ever marched forward without people – not politicians – on the front lines driving victories. With our climate and our country at stake, we're ready and up for the fight in front of us.
So if you're ready and want to make a difference when it matters, apply to become a Climate Reality Leader at our next training in Denver, Colorado on March 2—4. Led by former Vice President Al Gore and some of the most influential names in climate science, clean energy, and strategic communications out there, the training is about giving committed citizens the knowledge to act on climate and the skills to inspire lasting change.
Join us in Denver and give us three days. We'll give you the tools to change the world.
Your country needs you now more than ever. The fight ahead of us is a long one. But with millions of Americans standing together, we have the numbers to win. And with your help, we will.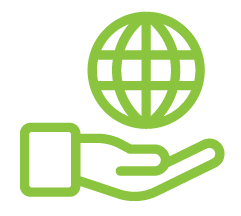 Before You Go
At Climate Reality, we work hard to create high-quality educational content like blogs, e-books, videos, and more to empower people all over the world to fight for climate solutions and stand together to drive the change we need. We are a nonprofit organization that believes there is hope in unity, and that together, we can build a safe, sustainable future.
But we can't do it without your help.
If you enjoyed what you've just read and would like to see more, please consider making a generous gift to support our ongoing work to fight climate denial and support solutions.