October 22, 2018 | 8:30 AM
Quiz: How Does Climate Change Affect Pet Health?
Climate change doesn't just affect the world we humans live in. Or habitats for wildlife. It also affects the world and health of some of our best friends: the animals like cats, dogs, and turtles we share our lives with.
As just one example, thanks to rising temperatures, disease carrying fleas, ticks, and mosquitos are becoming more widespread pests and causing problems not just several months a year, but year-round in some places. For pet owners, this may mean rethinking how often you administer preventive care like flea and tick repellent and heartworm pills.
Then there's the question of climate related extreme weather events. Because when storms and floods force people from their homes, so often thousands and thousands of dogs, cats, and more find themselves displaced or alone.
Are you well versed in how climate change can affect the health of your companions? Take our latest quiz below to find out!
It's clear: climate change is bad for Fido, as well as humans. But it doesn't have to be this way. Creating a safer world for our best friends starts with understanding what's happening to our planet – and then taking action to protect it.
During 24 Hours of Reality: Protect Our Planet, Protect Ourselves, we'll do just that. Over 24 hours, former Vice President Al Gore will be joined by thought leaders, policymakers, scientists, activists, and people just like you as we tell stories from around the globe about how fossil fuels are impacting our health today.
Just as important, we'll show how people are rising up to the challenge by working hard to build a healthier, more prosperous future powered by renewable energy. (It doesn't hurt that we'll have some incredible musical acts, too.)
Sign up for updates about Protect Our Planet, Protect Ourselves and make sure to tune in alongside millions of others across the globe on December 3-4, 2018.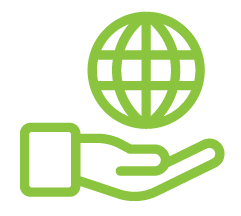 Before You Go
At Climate Reality, we work hard to create high-quality educational content like blogs, e-books, videos, and more to empower people all over the world to fight for climate solutions and stand together to drive the change we need. We are a nonprofit organization that believes there is hope in unity, and that together, we can build a safe, sustainable future.
But we can't do it without your help.
If you enjoyed what you've just read and would like to see more, please consider making a generous gift to support our ongoing work to fight climate denial and support solutions.