September 24, 2018 | 11:49 AM
Quiz: How Much Do You Know About Renewable Energy?
Around the world, cities, states, countries, and companies (and people just like you!) are making the switch to clean, renewable energy to help confront climate change – and because it just makes good economic sense.
Everywhere you look, the clean energy revolution is underway. And thank goodness! But how much do you really know about these incredible solutions to the climate crisis, which are available today, abundant, and increasingly affordable?
Take our latest quiz below to find out!
 


It's clear: The best way to create new jobs and grow the economy, fight climate change, and support a sustainable future for the planet is to invest in renewable energies like wind, solar, and geothermal power. It's that simple.
Ready to learn more about the technologies that will power the future? Download our latest free e-book, How Renewables Work: A Practical Guide to Solar, Wind, and Geothermal.
In it, we offer up the facts – and just the facts. No muss, no fuss.
Discover more about how solar, wind, and geothermal work, the many benefits of going renewable, and what it takes to make the switch. Download How Renewables Work: A Practical Guide to Solar, Wind, and Geothermal today.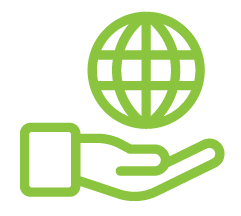 Before You Go
At Climate Reality, we work hard to create high-quality educational content like blogs, e-books, videos, and more to empower people all over the world to fight for climate solutions and stand together to drive the change we need. We are a nonprofit organization that believes there is hope in unity, and that together, we can build a safe, sustainable future.
But we can't do it without your help.
If you enjoyed what you've just read and would like to see more, please consider making a generous gift to support our ongoing work to fight climate denial and support solutions.