December 29, 2017 | 6:00 AM
Reasons for Hope: People Are Standing Up
Even as the reality of the climate crisis becomes more apparent and urgent by the day, we choose hope. We know we can solve this crisis and we're optimistic about the future. And you should be too.
Below, check out the fourth and final "Reasons for Hope" blog to see why we are confident the healthy, sustainable, and prosperous future we all deserve is within our grasp.
From major businesses and brands seeing the financial value of a clean energy economy to millions of people from all corners of the globe and all walks of life raising their voices in support of a sustainable future for the planet, there has never been more demand for action or more reasons to be hopeful.
Learn more about who is taking a stand when it matters below.
1. Financial institutions aren't banking on dirty energy

Many large banks and financial institutions are seeing that investment in fossil fuels is risky business. As renewable energy becomes more affordable and pressure builds for the world to reduce carbon emissions, it's starting to look like the finance industry is wising up. The World Bank Group, along with several other major players, is limiting the funding of new coal power plants to only developing countries with no feasible alternatives. Ca-ching!
2. Large businesses and global brands are going green

Lots of your everyday brands have been making small environmental changes for many years now, but recently, several huge businesses have embraced clean energy in a big way. In 2016, Apple met 96 percent of its electricity from renewables, and in 24 countries they were powered by 100 percent renewable energy, including all of their data centers. Kohl's and Whole Foods purchased the equivalent of 100 percent of their total electricity use from renewables. And Google – already the world's largest corporate buyer of renewable power – announced that it reached its 2017 goal to "reach 100 percent renewable energy for our global operations — including both our data centers and offices."
Many more have announced similar goals – certainly moving the dial in the right direction.
3. Faith communities are embracing renewables

Religious communities across the globe – spanning everywhere from the Himalayas to small islands – have also seen the light on renewable energy. One of the most notable might be the Vatican: in 2015, Pope Francis called for urgent dialogue on global environmental issues, including climate change. When it comes to action, religious groups like Interfaith Power and Light are often on the front lines organizing people of faith by the thousands to support a sustainable future. Amen to that!
4. Young people are getting involved

Young people are maybe the most vocal group in the climate fight, perhaps because they have the most to lose. Student groups have led the charge for more solar powered schools and divestment from fossil fuels. They've planted thousands of trees. And they've worked together to advance a network of educational institutions helping one another achieve sustainability. The drive we see from young people today to preserve our planet is reason enough to support leaders who can make a real change for their futures.
5. The tide is turning on public opinion

If all the different groups listed above aren't proof enough that people are getting on board with action to create a clean energy future, a 2017 Pew Research survey showed that an overwhelming majority of people worldwide believe the climate crisis is a major threat – with respondents in 13 countries, mostly in Latin America and Africa, identifying global climate change as the topmost threat to their nation. A whopping 78 percent of respondents in another global Pew survey supported their country limiting greenhouse gas emissions as part of an international accord like the Paris Agreement.
In the US, hundreds of thousands have taken to the streets and marched for climate solutions and over 70 percent of the population wants the US to "emphasize the development of alternative energy such as wind and solar power."
We hear your message – loud and clear.
Food and Water Security and the Climate Crisis: What You Need to Know
At Climate Reality, we work hard to spread the truth about what's happening to the planet — so we can get to work on real solutions. To support our critical work fighting back against a climate-denying administration, consider making a donation today.
With your support this year, we've:
Trained over 3,000 new Climate Reality Leaders. These trained Leaders learn the practical tools to educate and inspire their local communities to take action on the climate crisis.
Responded quickly to protect key initiatives and support pro-climate policies at every level, including defending the historic Paris Agreement, America's Clean Power Plan, the Clean Air Act, and strong fuel efficiency standards.
Urged cities, businesses, and universities to embrace renewable electricity. Through our 100% Committed campaign this year, we've committed 12 US cities and businesses to transition to 100-percent renewable electricity.
Gotten people everywhere talking about the climate crisis and the solutions we have today, making climate the issue no politician can afford to ignore. 
Advanced clean energy policies internationally and provided support to our Climate Reality Leaders around the world through our Climate Reality branch offices.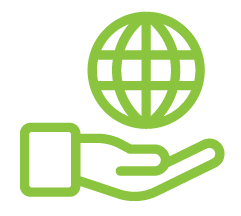 Before You Go
At Climate Reality, we work hard to create high-quality educational content like blogs, e-books, videos, and more to empower people all over the world to fight for climate solutions and stand together to drive the change we need. We are a nonprofit organization that believes there is hope in unity, and that together, we can build a safe, sustainable future.
But we can't do it without your help.
If you enjoyed what you've just read and would like to see more, please consider making a generous gift to support our ongoing work to fight climate denial and support solutions.