October 22, 2014 | 12:00 PM
Remarkable Progress in Energy Storage
Maybe 20 years ago, but today, the declining costs of renewable energies like wind and solar coupled with the Olympic long-jump-length leaps forward happening in battery technologies mean we can not only generate electricity cleanly, but store it efficiently. Affordable, accessible, and now reliable: clean energy ticks all the boxes.
Want proof? Just look at the numbers. Lithium ion batteries have fallen in cost over 90 percent in 20 years – and the costs of batteries for electric vehicles (EV) fell 40 percent between 2010 and 2012 alone. This trend fuels virtuous cycles in places like the automobile industry, where declining costs sparks greater EV demand, leading economies of scale to kick in and costs to decline still further.
Meanwhile, governments in countries like Japan and Germany are taking notice and offering homeowners incentives not just to add rooftop solar systems, but also install cutting-edge batteries to store the electricity generated and reduce demand on the rest of the grid. The result, according to a recent Navigant Research study, is a whole new set of opportunities for clean-tech businesses that could reach $71.6 billion in annual revenue within 10 years.
With this quiet revolution taking place in plain sight, we decided to turn up the volume and tell the story in the third hour of 24 Hours of Reality: 24 Reasons for Hope.
Vice President Gore lays out why progress in energy storage is a big deal.
Actress and activist Maggie Grace talks with lawyer and Yale professor Dan Esty – the man who literally wrote the book on alternative energy in the U.S. – about technological advances and their reasons for hope.
Ian Somerhalder takes to the streets again to hear what makes New Yorkers hopeful about clean energy.
Vanessa Black turns her attention to one of the organizations standing in the way of climate solutions: Americans for Prosperity.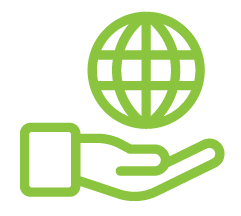 Before You Go
At Climate Reality, we work hard to create high-quality educational content like blogs, e-books, videos, and more to empower people all over the world to fight for climate solutions and stand together to drive the change we need. We are a nonprofit organization that believes there is hope in unity, and that together, we can build a safe, sustainable future.
But we can't do it without your help.
If you enjoyed what you've just read and would like to see more, please consider making a generous gift to support our ongoing work to fight climate denial and support solutions.