October 10, 2014 | 7:00 AM
Renewable Energy is Growing in Use
All around the world, more and more homes and companies are turning to renewables to power their lives and businesses. Why? The drive to cut carbon pollution is one factor, but market forces are another. Year after year, the costs of wind and solar keep plummeting, making it cheaper and easier to dump dirty fossil fuels than at any point in history. 
The practical effect is clear: as costs come down, photovoltaic solar is taking off not just in the U.S., but in nations from Australia to China. Wind is expanding too, and in 2013, the U.S. had enough installed wind capacity to power the state of California and more.
In the first hour of 24 Hours of Reality: 24 Reasons for Hope, we tell the story of this global transition with some help from Climate Reality Chairman and former Vice President Al Gore and our friends in the cultural world.
Vice President Al Gore lays out how the shift to clean energy is on and accelerating by the day:
Actor and activist Mark Ruffalo talks about the changing technology behind this shift with Weather Channel anchor Sam Champion:
Actor Ian Somerhalder travels through New York to get men- and women-on-the-street perspectives on clean energy: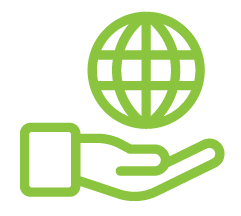 Before You Go
At Climate Reality, we work hard to create high-quality educational content like blogs, e-books, videos, and more to empower people all over the world to fight for climate solutions and stand together to drive the change we need. We are a nonprofit organization that believes there is hope in unity, and that together, we can build a safe, sustainable future.
But we can't do it without your help.
If you enjoyed what you've just read and would like to see more, please consider making a generous gift to support our ongoing work to fight climate denial and support solutions.