July 16, 2015 | 2:15 PM
The Right Time is Right Now
Last Thursday she was rubbing shoulders and planning exciting new joint initiatives on climate action with key leaders from cities, states, and provinces throughout the Americas. But even with big names from California Governor Jerry Brown to former Mexican President Felipe Calderon in town to meet specifically with her, Ontario Premier Kathleen Wynne still made a point of joining the Climate Reality Leadership Corps training in Toronto to speak to the hundreds of activists there. Why? Because, as she acknowledged at the training, their work makes hers possible.
If you aren't familiar with her name, Premier Kathleen Wynne is a trailblazing leader for the Canadian province of Ontario and a true climate champion. What really impresses us about Premier Wynne is that she's not just committed to stopping climate change. She's also taking bold – and above all – practical steps to do it, recently instituting a cap and trade system and signing Ontario up to join the Western Climate Initiative carbon pricing partnership to reduce greenhouse gas emissions. She also just hosted the Climate Summit of the Americas, where 23 jurisdictions across the Western Hemisphere signed a climate action statement committing each to working together to limit warming to safe levels and support ambitious moves like carbon pricing. 
But while Premier Wynne arrived at our Climate Reality Leadership Corps training last week with good news, what she really wanted to talk about was the power of individuals like those in attendance to turn the promise of forward-looking policies into real achievements.
 "It's the noisemakers, the influencers, the activists, the thought leaders – all play different roles – but it's the people in this room who keep us moving forward."
So why are we so excited about Premier Wynne? In a word: progress.
Let's be honest: sometimes being a climate activist can be tough. There's so much at stake and some days, it seems like all you see are headlines about the latest extreme weather disaster or more bluster from Senator Snowball. Some days, it starts to feel a little lonely standing up there and telling the truth without always seeing policymakers listen.
Premier Wynne is showing that smart people at the top aren't just listening, but responding – and making real progress. She's showing that whatever the received wisdom in Parliament and Congress may say, when activists press policymakers, they can take bold steps to stop climate change. Right now. Which makes us big fans.
About that progress. In 2003, Ontario began to phase out coal plants and replace them with new plants powered by renewables and natural gas, an initiative that Premier Wynne continued after taking office.  A decade ago, coal provided 25 percent of the electricity in Ontario. Today that percentage is zero. Zero. Which makes Ontario's move to eliminate coal power one of North America's most significant actions to address climate change to date.
Some of the best news? The province is seeing the results. Since 2007, overall emissions in Ontario have declined by 17 percent – and those from the electricity sector have gone down more than 55 percent.
What led Canada's most populous province – home to both the nation's capital and its largest city in Ottawa and Toronto, respectively – to take this unprecedented step? Concerted citizen pressure on policymakers. And while there's certainly reason to celebrate this victory, there's a lot more work to do for activists in Canada and beyond to keep up the pressure. Right now.
It's a fact that Premier Wynne highlighted when she spoke to new Climate Reality Leaders at our training in Toronto last week, challenging each to reach out to their representatives and decision-makers to push for brave action on climate solutions – and push hard.  Individuals can't always see it in the moment, but these are the conversations that really do make a difference, empowering – or with some recalcitrant cases, helping force – policymakers to support ambitious initiatives like cutting coal when the political path of least resistance is keeping on with business as usual. Sometimes the progress takes a while to come, but with more and more activists leaning on their legislators, they're coming. Just look at President Obama's recent commitment to tripling the US' non-hydro clean-energy capacity by 2030 for proof.
So to summarize Premier Wynne's message to activists, keep going. The time for big steps is now. As she said in Toronto, "We're here to win this fight, and we will win because of people like you."
Become a Climate Reality Leader

Join us for an upcoming Climate Reality Leadership Corps training and work with former US Vice President Al Gore and renowned climate scientists and communicators to learn about what's happening to our planet and how you can use social media, powerful storytelling, and personal outreach to inspire audiences to take action. Give us three days. We'll give you the tools to change the world. Learn more.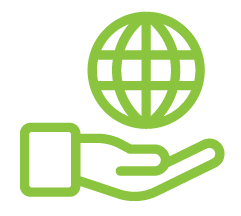 Before You Go
At Climate Reality, we work hard to create high-quality educational content like blogs, e-books, videos, and more to empower people all over the world to fight for climate solutions and stand together to drive the change we need. We are a nonprofit organization that believes there is hope in unity, and that together, we can build a safe, sustainable future.
But we can't do it without your help.
If you enjoyed what you've just read and would like to see more, please consider making a generous gift to support our ongoing work to fight climate denial and support solutions.