April 06, 2015 | 11:09 AM
The Road to Paris Goes through Cedar Rapids
Well, this is the year you can. And we're going to show you how.
First, a quick bit of context. As you may have heard, beginning in November, world leaders are meeting in Paris for the UN's climate talks. The goal is a global agreement to meaningfully reduce the carbon emissions driving climate change and put us on the path to a sustainable and prosperous future. And with major players like the US, the EU, and China all sending the right signals, signs are that a historic agreement is in our grasp.
Here's where you come in. Even as momentum is building for a strong agreement everywhere from business roundtables to grassroots groups, world leaders won't step up and make the final – and sometimes tough – commitments unless the citizens they represent – people like you – get vocal and make them.
So what can you do? Join former Vice President Al Gore and a host of other field leaders in Cedar Rapids, Iowa from May 5—7 and train as a Climate Reality Leader. Climate Reality Leaders are ordinary citizens who want to play an instrumental role in stopping climate change and creating a healthy future for all of us. Over the course of three days, we show them how to do just that, providing a crash course in climate science, communications strategy, social media outreach, and organizing techniques that enables these Leaders to inspire audiences and drive action in ways they never thought possible.
The Iowa training will welcome over 350 new Climate Reality Leaders at a time when they can make all the difference in shaping US action on climate change both at home and on the global stage. Iowa is, after all, used to this special kind of role. Thanks to its unique caucus system and place in the electoral calendar, the state has a history of setting political priorities for the rest of the nation. But just as important, Iowa is also setting a model for how states – and countries around the world – can significantly cut carbon emissions by embracing renewable energy sources like wind and solar.
With this legacy as backdrop, the Iowa training will combine a strong focus on developing twenty-first century activist skills with sessions exploring several key themes, including:  
1. UN Climate Talks in Paris

For the US to take the lead in climate negotiations in Paris, it has to show the rest of the world that it's committed to action at home. The Environmental Protection Agency's Clean Power Plan is the cornerstone of US efforts to cut domestic carbon pollution and protecting this initiative will be vital to success in Paris. The training will highlight how Iowa's practical and common-sense approach to reducing emissions is not only setting the state up to exceed its goals under the Clean Power Plan but also help enable the US to lead in UN talks.
2.  Health and Power

Situated in the Midwest and heavily invested in plant and animal agriculture, Iowa has always been vulnerable to heat waves, drought and flooding. Climate change exacerbates those impacts and brings with it serious health consequences as well, consequences experts expect to worsen as temperatures continue to rise. The good news is that Iowa also has a strong history of supporting the renewable energy solutions that can help address climate change and enhance the health of its residents.
3.  Climate Change and the US Agricultural Economy

Iowa has long been a leader in commodities and supply chain innovations from corn production to renewable fuel. But the state's impressive and proud agricultural heritage is threatened by increasing weather extremes like heat waves, drought, and flooding. In response, many agricultural interests in Iowa and across the Midwest – from individual farmers to corporations like Cargill – are speaking out and taking steps to reduce their carbon emissions. The result is a growing movement in the heartland with the opportunity to ensure sustainability for the future, shape national policy, and have a positive global impact.
As well as attending sessions on these subjects, Leaders will also spend a day with Vice President Gore learning about climate science and storytelling.  Join us in Iowa and you'll discover just what you're capable of. You'll meet some of the most committed and incredible people out there. And you'll leave knowing exactly what to do to help ensure a strong agreement in Paris, right when the planet needs you.
Become a Climate Reality Leader

Join us for an upcoming Climate Reality Leadership Corps training and work with former US Vice President Al Gore and renowned climate scientists and communicators to learn about what's happening to our planet and how you can use social media, powerful storytelling, and personal outreach to inspire audiences to take action. Give us three days. We'll give you the tools to change the world. Learn more.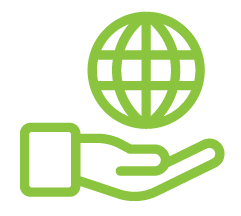 Before You Go
At Climate Reality, we work hard to create high-quality educational content like blogs, e-books, videos, and more to empower people all over the world to fight for climate solutions and stand together to drive the change we need. We are a nonprofit organization that believes there is hope in unity, and that together, we can build a safe, sustainable future.
But we can't do it without your help.
If you enjoyed what you've just read and would like to see more, please consider making a generous gift to support our ongoing work to fight climate denial and support solutions.