June 26, 2015 | 6:00 AM
Seven More Innovators, Inventors, and Entrepreneurs To Watch In Clean Tech
The developing world solar market is already a huge one, but it's set to blow up like no other. There are so many innovative leaders in this space that I was hesitant to highlight any individuals. But I couldn't help myself. M-KOPA has really broken through in a realm that has a ton of potential but has been hard to crack: pay-as-you-go solar via mobile payments. It has brought solar power to approximately 150,000 homes in Sub-Saharan Africa in under two-and-a-half years, and that number is growing faster and faster.
Managing Director and Cofounder Jesse Moore came to this business after innovative work at Signal Point Partners and the GSMA Development Fund. Strategy Director and Cofounder Nick Hughes also comes from Signal Point Partners, the venture firm that launched M-KOPA, and started predecessor M-PESA while heading up global payments at Vodafone Group.
Alright, if I'm going to jump into solar in the developing world, I think I need to include Muhammad Yunus and Dipal Chandra Barua. They cofounded Grameen Shakti, which has brought solar to approximately 1.5 million Bangladeshi homes (roughly 8.5 million people). They got into this game nearly two decades ago! That's leadership. Furthermore, they have other big achievements to their names. They cofounded the microfinance institute Grameen Bank in 1983 (long before "microfinancing" was hip), which led to a Nobel Peace Prize. If either Yunus or Barua start something new again, I think you'll want to take a careful look, as it has a good chance of being an early preview of a big future market.
Tied for number one on my list of top clean tech champions, Jigar Shah had to be on this one too. What -- you don't know who Jigar Shah is? If you don't work in the solar energy industry, that's not unlikely, so here's the summary from that 2014 article:
Jigar Shah founded SunEdison, which pioneered a financing model that would lead to explosive growth in the solar industry. He grew SunEdison into a solar giant and then moved on to other things. From 2009 to 2012, Jigar was the CEO of the Carbon War Room, "a global organization founded by Richard Branson and Virgin Unite to harness the power of entrepreneurship to unlock the potential of proven climate change solution technologies to be deployed at scale," as Wikipedia summarizes it. He was fundamental in the growth and influence of the Carbon War Room, but then moved on to consulting as CEO of Jigar Shah Consulting (odd name…). Jigar serves on the board of more clean tech startups than there are months in the year, probably more than there are days in the month — I'd actually be curious to know the exact number. His influence in the industry is broad, deep, and powerful. He is consistently publishing insightful articles (including a CleanTechnica one with a very counter-intuitive message), answering interview questions, and participating in podcasts.
Since I wrote that, Jigar has gone on to cofound Generate Capital, which looks to be another transformative clean tech company. What's Jigar's next monumental move?
Ah, you knew I wouldn't leave Elon Musk off the list, didn't you? He's topped more impressive lists in recent years than perhaps anyone else in the world. He's cofounder and CEO of Tesla Motors, chairman of SolarCity (and the man behind the idea), and turns everything he touches into gold (or so it seems). Plus, he looks cooler than an ice cream cone in sunglasses. Oh yeah, he's also planning to go to Mars, but that's a topic for another day.
Despite common criticism, I'd say that Elon is a humble man. One thing he's said on a number of occasions is that he gets too much of the credit for Tesla's work and success. As soon as you start to look around for the other leaders at Tesla, you find JB Straubel. JB Straubel is another Tesla cofounder and its long-time CTO. He stays out of the limelight while working a lot of Tesla's magic, but I think any reasonable person can't praise Tesla without dishing out a huge heap of praise for JB Straubel. He will be in the history books (or whatever it is that kids read in 20-plus years).
Want to stay in the loop with developments in solar and other climate solutions? Sign up for our email list and we'll keep you updated with what's happening and what you can do to help drive a global shift to renewables.
Statements above represent the opinion of the contributor and not The Climate Reality Project and are for informational purposes only. Nothing in this post is intended as investment advice. Readers seeking investment advice should consult with a duly licensed professional.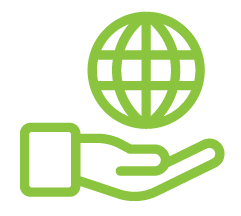 Before You Go
At Climate Reality, we work hard to create high-quality educational content like blogs, e-books, videos, and more to empower people all over the world to fight for climate solutions and stand together to drive the change we need. We are a nonprofit organization that believes there is hope in unity, and that together, we can build a safe, sustainable future.
But we can't do it without your help.
If you enjoyed what you've just read and would like to see more, please consider making a generous gift to support our ongoing work to fight climate denial and support solutions.