August 19, 2016 | 10:54 AM
Seventh-Largest Greenhouse Gas Emitter May Be First Major Economy to Formally Accept the Paris Agreement
When 175 countries and parties officially signed the Paris Agreement on Earth Day this year, it marked a critical next step in the fight to stop climate change. But signing the agreement in front of the cameras at the UN is only the first step. Approval of it back at home is another altogether.
Why is this so important? The short answer is that for the agreement to go into force, it has to be formally approved by at least 55 countries who together account for at least 55 percent of global greenhouse gas emissions. And the only way we can hit that emissions number is if the world's biggest economies – and emitters – get on board. Which raises the critical question: Who will go first?
Now we may have an answer. After a legislative decree to formally accept the agreement passed the lower house of Brazil's Congress and then the Senate, the nation is on the verge of becoming the first major economy to formally accept the Paris Agreement. And if it feels like Brazil is moving quickly, that's because it is. After all, organizations like Climate Reality and the Brazil Climate Center only came together in June to launch the national Ratify Now! campaign and the speed of the process has caught even us by surprise.
It isn't just how quickly the decree has moved through both houses of Congress that's been remarkable – it's also the broad political consensus on the measure. Both houses gave the decree – which will go to President Michel Temer to be officially signed – under "urgency status," which then demands the support of all party whips, backed by both majority and opposition parties. Even as Congress has been deeply divided over issues from indigenous land rights to environmental permits, all parties – left, right, and center – have recognized climate change as a critical issue demanding action and the Paris Agreement as the tool to achieve it.
Even still, formally accepting the Paris Agreement and Brazil's ambitious NDC are only preliminary steps in a longer process. The government will still have to internalize the NDC into legally binding national legislation and then implement it in daily life. Then, the government will have to prepare for the first cycle of increasing its commitments to reducing emissions in 2020 and develop a long-term de-carbonization strategy.
The stakes here are big. Brazil is the world's seventh-largest greenhouse gas emitter, but it's also already cut emissions greatly from 2005 levels by greatly reducing deforestation in the Amazon. The real significance of Brazil's move to quickly formally accept the Paris Agreement, however, lies primarily not in its emissions (less than 3 percent of the world's total), but in its extraordinary political and diplomatic influence. By becoming the only large developing country to peak emissions and announce it will commit to absolute, aggregate reduction targets, Brazil sets a model for other developing nations – and nations around the world – to follow.
It's now an exciting race between Brazil, the United States, and China to see who will be the first major economy with an independent commitment to climate action.
To stay connected with the movement to formally accept and implement the Paris Agreement around the world, sign up for our activist email list.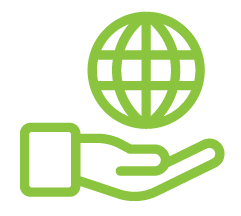 Before You Go
At Climate Reality, we work hard to create high-quality educational content like blogs, e-books, videos, and more to empower people all over the world to fight for climate solutions and stand together to drive the change we need. We are a nonprofit organization that believes there is hope in unity, and that together, we can build a safe, sustainable future.
But we can't do it without your help.
If you enjoyed what you've just read and would like to see more, please consider making a generous gift to support our ongoing work to fight climate denial and support solutions.