December 27, 2014 | 8:00 AM
Six Reasons We're Going to Make History in 2015
We've said it before, but it bears repeating: every transformative movement has its moment. And 2015 is ours.
Just look at the signs. The world's top carbon polluters – the US and China – have already signed a historic agreement to cut emissions. For the first time ever, negotiators from 196 countries all committed to addressing climate change at the recent Conference of the Parties meeting in Lima. And while the resulting agreement is far from perfect, it's an essential first step toward a more ambitious deal in Paris next December. Meanwhile, outside the negotiating halls, clean energy technologies that can replace oil, coal, and gas and cut carbon pollution keep getting cheaper and growing in use. The list goes on and on.
What do all these things mean for the climate movement? Imagine an orchestra preparing to perform one of the great symphonies, say Beethoven's Symphony No. 9. The musicians have been rehearsing for years and now are on stage. The strings are tightening their bows. The winds are warming up. The tubas and French horns have finally made it and are gently tooting in the background. The choir is settling into place, and all that's left is for the conductor to unite all these voices and make something truly majestic happen.
This is where we enter the picture. In 2015, we're working with activists and partners around the world to connect the people and factors working for progress across continents and create the kind of force that can change the course of history and make something wonderful happen in Paris. Specifically, we're:
1. Mobilizing when (and where) it matters.

This year, we brought over 120,000 Americans together to support strong limits on carbon pollution from power plants. In 2015, we'll activate even more to advance and protect the key policies that have made the US a new leader in global climate action.
2. Spreading climate hope.

Through online outreach, Climate Reality Leaders, and the 140,000-plus activists who pledged to dedicate a day to making a difference, we're ensuring that people around the world hear that the tools we need to stop climate change are right here, right now – and it's time to use them and win.
3. Driving our political leaders to step up now.

The US-China agreement sent a clear signal to world leaders that if the planet's two biggest polluters can commit to reducing emissions, they can too. We're working in key nations to make sure they hear it and build public support for bold steps in Paris.
4. Engaging a new generation of young activists.

Young people today know climate change is shaping their future – and they want to do something about it. We're reaching out and turning the Me Generation into the We Generation working together for a future we can all be proud of.
5. Training even more messengers.

On the issues that matter, people trust the message when they trust the messenger. So we're training more of the leaders that communities trust to share the message of #ClimateHope and create widespread demand for climate solutions in over 120 nations.
6. Growing the climate movement.

From farmers to business executives to winter sports athletes, so many communities have a personal interest in a world without climate change, but too few understand what it means for them – or what they can do to stop it. It's time to change that and we're speaking directly to diverse groups across the US through the voices they know and in the everyday terms they understand. The result? We're turning agnostics into activists who are changing the face of the climate movement and already making a real difference.
Now it's time to turn up the volume. With the prospect of a historic agreement in Paris just on the horizon, we need your help to train even more messengers, reach even more people across every continent, and together shout even louder so world leaders have to face the music and act.
We've been fighting for healthy and sustainable future for years. This is our time to win. Make a contribution to support our work when it truly matters. 
Thank you. With your support, 2015 won't just be a new year for climate action. It'll be the year.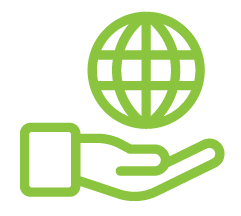 Before You Go
At Climate Reality, we work hard to create high-quality educational content like blogs, e-books, videos, and more to empower people all over the world to fight for climate solutions and stand together to drive the change we need. We are a nonprofit organization that believes there is hope in unity, and that together, we can build a safe, sustainable future.
But we can't do it without your help.
If you enjoyed what you've just read and would like to see more, please consider making a generous gift to support our ongoing work to fight climate denial and support solutions.