June 08, 2017 | 1:42 PM
So You Think You Know Solar? Prove It! (Quiz)
With long, sunny summer days just around the corner, you might've noticed something.
It's not new, per se, but it's finally coming into its own. It harnesses the most powerful force in the solar system, but you probably don't think about it that way. And it's right out in the open for everyone to see (creeping around in the shadows is kind of the opposite of its thing).
It's solar energy – and it's absolutely everywhere!

Panels are soaking up the rays on your neighbor's roof (perhaps it's their entire roof?) and in open fields both large and small. It's right there in your calculator, possibly your cell phone charger, and in all this awesome camping equipment we didn't even know we needed until right now. There are even solar-powered roads.
This thing uses solar energy to make water out of desert air. What a world!
Solar energy is the most abundant energy source on the planet. In many US states and around the world, it's now cost-competitive with other sources of energy – and it doesn't emit the dangerous greenhouse gases that cause climate change. Solar is a real win-win in the fight for climate solutions.
But how much do you really know about the technology that takes the immense power of the sun and turns it into electricity? Take our quiz below and find out!
Powered by


THE FUTURE'S SO BRIGHT WE GOTTA WEAR SHADES

We think you get the picture:  The renewable revolution is underway. The solutions to the climate crisis are available today, abundant, and increasingly affordable. And solar is key to our clean energy future.
But we need people like you to keep standing up for what's right. Here are three things you can do right now to take climate action and support solar energy:
1. Learn to take on solar misinformation by downloading our Top Solar Myths e-book.  
2. Sign up to receive updates from The Climate Reality Project. We'll keep you up-to-date with the latest in the movement for climate solutions.
3. Call your senator now and ask them to oppose the White House's dirty budget, which would cut funding for the Environmental Protection Agency by more than 31 percent.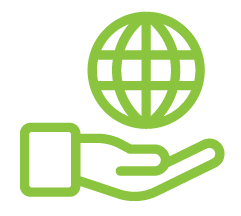 Before You Go
At Climate Reality, we work hard to create high-quality educational content like blogs, e-books, videos, and more to empower people all over the world to fight for climate solutions and stand together to drive the change we need. We are a nonprofit organization that believes there is hope in unity, and that together, we can build a safe, sustainable future.
But we can't do it without your help.
If you enjoyed what you've just read and would like to see more, please consider making a generous gift to support our ongoing work to fight climate denial and support solutions.