January 23, 2018 | 9:25 AM
The Solar Tariff Case: What You Need to Know
It would've been easy to miss. Buried beneath all the headlines about the Senate budget deal on January 22 was another story involving President Trump with major implications. This one was about the president announcing he was imposing a 30 percent tariff on imported solar cells and modules to protect American manufacturers and workers from Chinese companies.
If you heard the story but don't spend every day reading Bloomberg New Energy Finance (and to be clear, serious love in their direction) or navigating white papers in the energy policy world, chances are your reaction boiled down to some variation on two questions. First, what gives? Second, does this really matter?
In a nutshell, first, it looks a lot like a president who loves fossil fuels has used a trade case to take aim at the renewable energy sector in the US.
Second, yes. This is a big deal for those of us who happen to like the planet we live on. Read on for more.
What's Behind the Decision?

The announcement reflects the president's decision on a case brought by two solar panel manufacturing companies, SolarWorld and Suniva, to the US International Trade Commission (ITC). The companies were unsuccessful in the open market (Suniva filed for Chapter 11 bankruptcy in 2017) and petitioned the ITC for import relief last April under Section 201, a rarely used provision of the 1974 Trade Act. At the heart of the case was the claim that cheap imports of solar panels, particularly from China, meant they couldn't compete.
In October 2017, the ITC upheld their complaint, voting to support tariffs and other import restrictions on solar panels produced overseas. In November 2017, the ITC sent its final recommendations to President Trump, with suggestions ranging from a licensing fee to tariffs as high as 35 percent on solar panels and cells. The president had the choice to either follow the ITC's suggestions, impose his own set of remedies, or do nothing. 
>> Sign up for our email activist newsletter today and we'll keep you posted on how you can help fight the White House's fossil fuel agenda. <<
What Does the Decision Mean?

The US solar industry relies on imports for about 80 percent of the panels it installs across the country. The 30 percent hit on imports after the first 2.5 GW exempted each year is a big one (after the first year, the tariff declines each year for three years) and the bottom line is that it's going to make solar more expensive for everyday Americans – and could lead to many American solar workers losing their jobs.
How much more expensive? GTM Research took a look at the final ruling and projects that a 30 percent tariff will add $0.10/watt on average in the first year. In practical terms, this would translate into roughly an 11 percent reduction in solar installations through 2022, meaning about 1.2 million homes won't be powered by solar.
In an earlier study, GTM researchers found that the biggest hit from a 30 percent tariff would come to the utility-scale solar sector, which is the most sensitive to price increases. Every corner of the sector will feel it, though. In the residential solar sector, the states with the largest markets (e.g., California) will likely see the most damaging impacts in terms of the sheer numbers of installations affected. But for other states that are just beginning to develop vibrant residential solar sectors –Southern states like Texas and South Carolina, for example – the tariffs could bring that momentum to a grinding halt – or cause the markets to disappear almost entirely.
Here's What's Weird about This One
 

It's not a contest, really – but it's definitely is worth noting that America's fastest-growing jobs are in clean energy. pic.twitter.com/OwPJMfOqEj

— Climate Reality (@ClimateReality) January 22, 2018

The president framed his decision as a blow at Chinese trade practices and a move to protect American jobs (you might have heard this "America First" line somewhere). But take a closer look at what it will actually do and it becomes clear that the numbers just don't add up.
Witness. According to The Solar Foundation's National Solar Jobs Census, there were roughly 38,000 Americans working in solar manufacturing in 2016 – and only 2,000 of them work on making the panels and cells the tariff covers. The number bears repeating: 2,000 jobs.
The real impact is going to come to the thousands and thousands of Americans who work in other areas of the industry – installers, for example – who could see their jobs disappear as demand slows. According to the Solar Energy Industries Association (SEIA), the industry's trade group, the decision will cost roughly 23,000 jobs this year alone. That also bears repeating: the president's decision will cause about 23,000 Americans to lose their jobs – just in 2018.
This in a sector that has been an unqualified success for the US economy. Between 2010-2016 alone, for example, the amount of US solar jobs nearly tripled. In 2016, solar employed over 260,000 Americans in all 50 states, adding $84 billion to US GDP.
Even most US solar manufacturers (remember, the ones that the decision was supposed to protect) say it's a bad idea. Not only will the tariff not help boost the industry, but manufacturers say they will likely have to lay off workers due to the projected decline in demand for solar that tariffs would cause.
Oh, and that "America First" thing? Turns out Suniva was 63 percent owned by Chinese investors. SolarWorld's parent company, meanwhile, is German. Nothing wrong with foreign ownership, of course, but it points to another way the administration's claims just don't add up.
As SEIA President and CEO Abigail Ross Hopper put it, "While tariffs in this case will not create adequate cell or module manufacturing to meet US demand, or keep foreign-owned Suniva and SolarWorld afloat, they will create a crisis in a part of our economy that has been thriving, which will ultimately costs tens of thousands of hard-working, blue collar Americans their jobs."
So Why?
 

Incredible: Solar is creating jobs nearly 17 times faster than the rest of the US economy https://t.co/baJVWufCyJ pic.twitter.com/KsE98AeD9l

— Climate Reality (@ClimateReality) July 31, 2017

Renewables like solar keep getting cheaper, letting more and more Americans power their lives and businesses without devastating the planet. The president meanwhile, is an unabashed fan of the fossil fuel industry. You don't have to be Glenn Beck with a whiteboard to make the connection.
Bottom line: the new solar tariff will make solar more expensive in the US and cost American jobs. All while failing to spur more domestic manufacturing and slowing our response to the climate crisis. That's bad for American workers, bad for the economy, and bad for our planet.
Great news for fossil fuel companies, though – and that's who the real winners are here.
Want to stay in the loop with the latest in clean energy policy and action? Sign up for our email activist newsletter today and we'll keep you posted on how you can help fight the White House's fossil fuel agenda.

Header screengrab © 2017 C-SPAN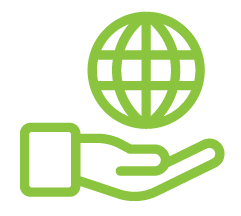 Before You Go
At Climate Reality, we work hard to create high-quality educational content like blogs, e-books, videos, and more to empower people all over the world to fight for climate solutions and stand together to drive the change we need. We are a nonprofit organization that believes there is hope in unity, and that together, we can build a safe, sustainable future.
But we can't do it without your help.
If you enjoyed what you've just read and would like to see more, please consider making a generous gift to support our ongoing work to fight climate denial and support solutions.