December 12, 2011 | 2:03 PM
Some news from Durban you haven't heard
© 2011 Flickr/UNclimatechange cc by 2.0
For the past two weeks, negotiators from around the world gathered in Durban, South Africa to discuss the next steps on a global climate treaty. Extending the negotiations by two extra days, delegates agreed on a path forward toward a global agreement with legal force that will apply to all countries in the years ahead. They also made progress on a Green Climate Fund to help developing countries mitigate and adapt to climate change. We will be posting additional blog entries that outline the specifics of the agreement and the broader context.
These are significant steps, but the science makes it clear that we need to do far, far more. 2010 marked the largest increase in global carbon pollution in recorded history, and global temperatures could rise by nearly 6 degrees Celsius by the end of the century. In the face of this stark reality, we all have a lot of work to do. While the new agreement in Durban is not nearly sufficient to meet the challenges and opportunities that the climate crisis demands, it is important that the negotiators continued to forge ahead and laid new ground for further global action.
But I'd also like to share with you another positive perspective from Durban that happened outside of the formal negotiations. Away from the spotlight, tens of thousands of activists gathered in one place to share their strategies for building the climate movement. These citizen leaders included members of our own Climate Presenter Corps, who have been trained by former Vice President Gore to engage audiences about climate change.
One of them was Jeunesse Park, a Climate Presenter who was our South Africa representative for 24 Hours of Reality. Jeunesse gave several climate presentations in Durban, participated in a civil society march, and attended the World Climate Summit for businesses.
Her group, Food & Trees for Africa, set up a carbon calculator at the airport and encouraged people to reduce carbon pollution by planting trees.
Young people attended the climate talks too, like Corey Husic from Inconvenient Youth. And Larry Schweiger, President and CEO of the National Wildlife Federation and a Climate Reality board member, gave his presentation from 24 Hours of Reality. Entitled "Remove the Doubt, Reveal the Deniers," Larry's presentation powerfully showed people the reality of climate change and extreme weather and explained why the deniers are wrong.
We have reached a very significant moment when the climate crisis is receiving more attention and our movement is reenergized. In recent weeks, a landmark report from the UN linked climate change to our increased vulnerability to extreme weather. A prominent climate skeptic conducted his own study and publicly stood up to say "global warming is real." The United States proposed very significant new fuel economy standards, and Australia's Parliament voted to put a price on carbon. Thousands of brave citizens blocked a destructive tar sands pipeline from Canada to Texas. And people around the world joined hands for 24 Hours of Reality, our event that connected the dots between climate change and extreme weather.
Our task is to continue and build upon our successes. While it is commendable that the Durban conference did not end in a stalemate, it continues to be clear that the real leadership on climate must come from us. We must compel our leaders to act, and there is no time to wait. The diplomats are now returning home from South Africa exhausted, but our own work has just begun.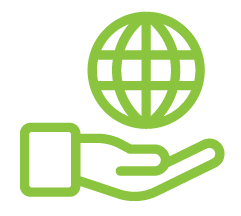 Before You Go
At Climate Reality, we work hard to create high-quality educational content like blogs, e-books, videos, and more to empower people all over the world to fight for climate solutions and stand together to drive the change we need. We are a nonprofit organization that believes there is hope in unity, and that together, we can build a safe, sustainable future.
But we can't do it without your help.
If you enjoyed what you've just read and would like to see more, please consider making a generous gift to support our ongoing work to fight climate denial and support solutions.