November 10, 2011 | 9:01 PM
A special thank you and congratulations
© 2011 Shravya K. Reddy, The Climate Reality Project
Today, we have cause for celebration. For much of this year, a large, diverse and growing grassroots movement has worked tirelessly to stop the Keystone XL pipeline, which would transport carbon-polluting tar sands oil from Canada to the Gulf of Mexico. Last weekend, thousands of people circled the White House to tell our leaders this pipeline would be devastating for our climate. This was an important statement of physical opposition to a foolish and unnecessary proposal.
And now, our leaders have listened. President Obama and the State Department announced they will delay any decision on the pipeline at least until 2013. This means we will have at least another year to continue educating our leaders and the public on why this pipeline is such a terrible idea. Some early reports suggest that in practical terms, this delay means the pipeline will never get built.
We have faced many setbacks in our fight to solve the climate crisis. But over the long run, it is clear we will prevail. We will prevail because every day, millions of people around the world are demanding that their leaders face the reality of this crisis. This is one of those moments. This time, the people were heard.
The reality of climate change is the defining challenge of our time. It's up to all of us to reject the deniers and the special interests and build a sustainable future for our planet. Congratulations and thank you to everyone who took part in this fight -- to members and supporters of Climate Reality, and the whole band who were physically present and those who joined hands online. We all know there is a great deal of work ahead but it is victories like this that show us real change can be achieved. We must keep up the fight.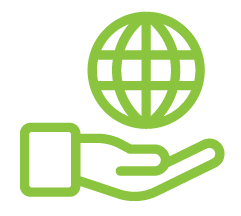 Before You Go
At Climate Reality, we work hard to create high-quality educational content like blogs, e-books, videos, and more to empower people all over the world to fight for climate solutions and stand together to drive the change we need. We are a nonprofit organization that believes there is hope in unity, and that together, we can build a safe, sustainable future.
But we can't do it without your help.
If you enjoyed what you've just read and would like to see more, please consider making a generous gift to support our ongoing work to fight climate denial and support solutions.