April 20, 2018 | 11:22 AM
Sustainability Has Never Tasted So Good
Germany is a World Leader in Climate Action

When it comes to energy, Germany is thinking green.
The world's fourth-largest economy has become a clean-energy superpower.In 1990, Germany became the first major economy to set formal targets for reducing greenhouse gas emissions (aimed at cutting emissions 25—30 percent below 1987 levels by 2005). A year later, the country became the first in Europe to introduce feed-in tariffs to incentivize renewables.
It was the start of a process that led to the government officially beginning a historic transition away from fossil fuels and nuclear power to create a low-carbon economy in Germany – a process known as the "Energiewende."
With the Energiewende underway, Germany is thinking big and has major plans for the future. Already, the country has cut greenhouse gas emissions by over 27 percent and now generates over one-third of its electricity from renewables. What's more, it's aiming to cut emissions by up to 95 percent by 2050.
Sustainability has never tasted so good

Unsurprisingly, a transformation this big hasn't come without some bumps in the road and the country has admitted that it needs more aggressive action in order to meet its ambitious emissions targets.
One of the critical factors in Germany's success – or failure – here will be the role its business sector plays. Encouragingly, some massive multinationals like Siemens have made emissions reduction a priority, but for the Energiewende to succeed, it's going to take businesses of all sizes and sectors joining the effort.
Which is what makes what's happening with Neumarkter Lammsbräu so exciting. Located in Neumarkt in der Oberpfalz – declared Germany's "City of Sustainability" with nearly 85 percent of its electricity coming from renewables – the brewery has produced organic and eco-friendly beer for over 25 years and helped reshape the local economy with sustainability in mind.
For Lammsbräu, it begins with making every step of the brewing process as efficient as possible. The brewery designed its own malt house to re-use heat generated in brewing, helping cut its CO2 emissions by approximately 35 percent
Not content with that number, Lammsbräu captures and re-uses CO2 from fermentation instead of releasing it into the atmosphere and aims to reduce emissions a further 6 percent every year until 2025.
The brewery's efforts don't stop at the property line. Lammsbräu developed a 10-year plan with over 160 organic farms in the region. The plan encourages these farms to embrace sustainable agriculture, manage their carbon footprint, and produce hops and other ingredients that meet Lammsbräu's strict organic purity laws.
The result is that companies and farms that want to work Lammsbräu have to meet the brewery's standards for sustainability, encouraging a broader shift within the larger community. This approach has helped Lammsbräu win many sustainability awards and raise awareness of the need to live responsibly for the planet.
 
Take Climate Action Now

German businesses like the Lammsbräu brewery are doing their part to cut emissions and create a more sustainable way of life. Now you can too.
Apply to join the Climate Reality Leadership Corps at our upcoming training in Berlin from June 26—28 and gain the practical skills, knowledge, and network to organize and lead your community in the fight against climate change.
You'll join former US Vice President, Al Gore, as well as a global network of nearly 14,500 activists in over 140 countries fighting for a sustainable future. Learn how to raise awareness of climate change with people everywhere and inspire your friends, family members, and colleagues to act.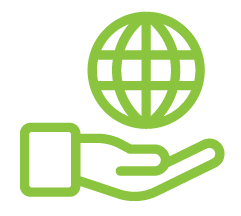 Before You Go
At Climate Reality, we work hard to create high-quality educational content like blogs, e-books, videos, and more to empower people all over the world to fight for climate solutions and stand together to drive the change we need. We are a nonprofit organization that believes there is hope in unity, and that together, we can build a safe, sustainable future.
But we can't do it without your help.
If you enjoyed what you've just read and would like to see more, please consider making a generous gift to support our ongoing work to fight climate denial and support solutions.