July 31, 2018 | 3:53 PM
Take Action: Join a Local Chapter
You've seen our climate change. You've asked, "What can I do?"
Across the country, committed people like you are joining Climate Reality chapters to work together for practical climate solutions in communities from sea to shining sea.
These friends, neighbors, and colleagues are bringing clean energy to their towns, fighting fracking developments, and so much more. Most of all, they're making a real difference for our climate when it matters – and you can too.
Join a Climate Reality chapter today and join the fight for a sustainable future.
By joining your local Climate Reality chapter, you'll:
Connect with a local network of engaged activists just like you.
Gain the skills and have access to the resources you need to help you make a difference.
Help bring real climate solutions to your community.
Ensure the US continues to move forward at a critical time in the fight for climate solutions.
Chapters give you the opportunity to draw on Climate Reality's support and expertise, while working for climate solutions in the ways that make sense for your community.
But don't take our word for it. As Wei Tai Kwok, the co-chair of the Bay Area chapter, said: "At every chapter meeting, I discover like-minded climate solutions advocates and innovative ideas for communication and engagement. I learn and get inspired by every gathering."
Already, Climate Reality chapters have become a vital force for progress, helping expand clean energy alternatives, tackling the legacy of fossil fuels in low-income communities, and pushing for carbon pricing policies, to name just a few.
Ready to join? Sign up here to join a chapter in your community.
If you don't see a chapter near you, learn how to apply to become a Climate Reality Leader at our next training so you can start your own!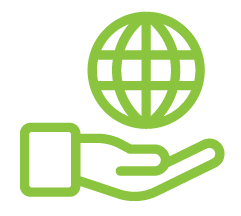 Before You Go
At Climate Reality, we work hard to create high-quality educational content like blogs, e-books, videos, and more to empower people all over the world to fight for climate solutions and stand together to drive the change we need. We are a nonprofit organization that believes there is hope in unity, and that together, we can build a safe, sustainable future.
But we can't do it without your help.
If you enjoyed what you've just read and would like to see more, please consider making a generous gift to support our ongoing work to fight climate denial and support solutions.