January 09, 2017 | 7:00 AM
TAKE ACTION: Say No to Oil Insiders and Climate Deniers in the Cabinet
Republican or Democrat, almost every incoming president has turned to the best and the brightest we have – Nobel Prize winners, visionary business leaders, proven diplomats, and field-leading experts – to serve on the cabinet and lead US policy in areas like foreign relations, environmental protection, and energy.
But with the incoming president, we've instead got a long list of oil industry insiders and climate deniers nominated for critical cabinet positions. Just look at some of the names:
Former ExxonMobil CEO Rex Tillerson: Led a company under investigation for misleading the investors and the public about the climate crisis and has strong ties to Russia, the same country that intelligence officials say hacked our elections. Nominated to become secretary of state.
Oklahoma Attorney General Scott Pruitt: Received more than $300,000 in campaign contributions from the fossil fuel industry and involved in multiple lawsuits attacking the Environmental Protection Agency. Nominated to become EPA administrator.
Former Texas Governor Rick Perry: Called the climate crisis "one contrived phony mess" and proposed eliminating the US Department of Energy. Nominated to become secretary of energy.
Representative Ryan Zinke: Disputes the reality of the climate crisis as "not proven science" and supports mining coal on public lands. Nominated to become secretary of the interior.
The implications couldn't be clearer – or more frightening. So we're standing with millions of Americans – Republicans, Democrats, Libertarians, and everyone in between – to say No. 
This isn't about party affiliation or debates about big and small government. All Americans deserve leaders we can trust to put our needs before the profits of powerful corporations. All Americans deserve clean air to breathe and clean water to drink. All Americans deserve a safe future without the devastation of the climate crisis.
But if the Senate confirms these nominations, we're turning over the air we breathe and the lands we share to the oil companies that have willfully polluted them for decades. We're potentially opening US foreign policy to be shaped by Russian influence. We're giving up our leadership on climate action to China and Europe. And we're stepping back into the nineteenth century world of fossil fuels at a time when clean energy technologies like wind and solar are getting cheaper every year and putting thousands of Americans to work.
Now it's up to the Senate to confirm or reject these nominees. So it's up to us to make sure our senators do their job and only confirm nominees we can trust to protect the health of our families and the future of our planet.
We've got our work cut out for us. Already, the Senate has taken the almost unprecedented step of scheduling five confirmation hearings on one day, January 18, to minimize the media coverage and public scrutiny of controversial nominees like Rex Tillerson (one of the five scheduled).
The only way to fight back is by speaking up. The message to the Senate is simple: We need nominees we can trust to put ordinary Americans first. To protect the air we breathe, the water we drink, and the planet we share from oil companies polluting our environment and driving the climate crisis. Not oil insiders and climate deniers ready to roll back the environmental protections millions of us rely on.
It's time to stand up.
Make sure our senators do their job and only confirm nominees we can trust to protect the health of our families and the future of our planet.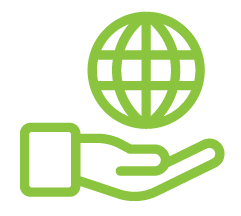 Before You Go
At Climate Reality, we work hard to create high-quality educational content like blogs, e-books, videos, and more to empower people all over the world to fight for climate solutions and stand together to drive the change we need. We are a nonprofit organization that believes there is hope in unity, and that together, we can build a safe, sustainable future.
But we can't do it without your help.
If you enjoyed what you've just read and would like to see more, please consider making a generous gift to support our ongoing work to fight climate denial and support solutions.