November 04, 2011 | 11:10 PM
Tar sands: Yes we can
© 2009 Flickr/Arthur Chapman cc by 2.0
There aren't many things better than Sundays in the fall. Football is on TV, it's a beautiful time to be outside and Sundays are the perfect opportunity to spend time with family after an always-hectic summer. But this Sunday is different. This Sunday, November 6, thousands of people are gathering at the White House in Washington, D.C. to show President Obama that the Keystone XL pipeline is not in our national interest.
We've been talking about tar sands and the Keystone XL pipeline for some months now, but it is worth repeating. The Keystone XL pipeline would transport dirty tar sands oil from Canada's once pristine boreal forests through America's heartland to the oil refineries in Texas. In case this isn't bad enough, tar sands oil is dirtier than even conventional oil, and it poses so grave a threat to our future that one leading scientist called the pollution from tar sands "game over" for our climate.
That's why I'm asking you to take a few hours out of your Sunday to join the thousands of teachers, actors, union workers, activists, grandparents, toddlers and so many more who are holding hands in solidarity around the White House. The tar sands oil this pipeline would carry us two steps backward for our communities, our country, and our climate. We don't want or need a dirty tar sands pipeline; and this Sunday, we'll remind President Obama that he can stop it.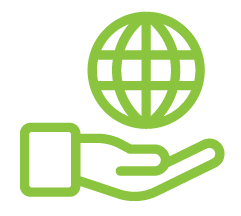 Before You Go
At Climate Reality, we work hard to create high-quality educational content like blogs, e-books, videos, and more to empower people all over the world to fight for climate solutions and stand together to drive the change we need. We are a nonprofit organization that believes there is hope in unity, and that together, we can build a safe, sustainable future.
But we can't do it without your help.
If you enjoyed what you've just read and would like to see more, please consider making a generous gift to support our ongoing work to fight climate denial and support solutions.