August 01, 2014 | 3:05 PM
Tell me these aren't worth protecting
This week, the Environmental Protection Agency held public hearings in four cities – Washington, D.C., Denver, Atlanta, and Pittsburgh – so Americans across the nation could weigh in on the agency's proposed Clean Power Plan. Thousands and thousands turned out to speak at the hearings, so many that all the comment times were filled days before the hearings began. We were there in each city with our I'm Too Hot campaign, partnering with celebrated ice cream makers Ben & Jerry's to turn ice cream trucks into mobile action centers where thousands more could sign our petition supporting the plan – and cool off with Milk and Cookies, Chocolate Chip Cookie Dough, Chocolate Fudge Brownie or Triple Caramel Crunch.
Kaylin Richardson visits the #ImTooHot truck before speaking at the EPA.
One of those able to speak in person at the Denver hearing was pro skier, two-time Olympian, and I AM PRO SNOW Climate Ambassador Kaylin Richardson. As a skier and a correspondent for The Weather Channel, Kaylin has witnessed the impacts of climate change around the world firsthand and shared her singular perspective with the agency. We wanted to share her moving testimony, with highlights following below.
"I want to thank EPA Administrator Gina McCarthy for holding these hearings and I also want to thank everyone in this room for attending. It is an honor to share my thoughts with you.
Throughout my ten years racing on the U.S. Ski Team, every fall we would train on glaciers in Austria and Switzerland. In a time so cosmically unsubstantial, I watched glaciers that took thousands of years to accumulate recede before my eyes.
When I competed in the 2010 Olympic Games in Vancouver, the snow conditions deteriorated so aggressively because it did not reach freezing every night, wreaking havoc on the courses. In Sochi just a few months ago, as the Olympic Correspondent for The Weather Channel, multiple times I reported not just from the stadiums at the coast, but also from the mountain venues, in a t-shirt. This is not normal.
This is not normal.
These are all examples from ski racing which occurs in a controlled arena where the snow surface is manipulated and manicured. It was not until I ventured into the world of big mountain skiing – where you are at the whim and mercy of Mother Nature – that I truly understood how wide the scope of this problem is.
Last March, after traveling for 24 hours straight, I arrived between the 68th and 69th parallels on the Lofoten Islands of Norway. The scenery is staggering – huge mountains shoot up from the ocean like something from a fairy tale. I was there to film a ski movie with Warren Miller Entertainment and it looked like a skier's paradise. However, there was not the bitter cold or over abundance of snow I was expecting above the Arctic Circle. Once we settled in, our guides sadly explained that this was the warmest and driest winter they've had in 200 years — since they started recording weather conditions.
This is a problem we see right here at home.
This is not just happening overseas. This is a problem we see right here at home. In Colorado, the spring melt season now starts more than two weeks earlier than it did in the 1970s. During the winter of 2011, half of the nation's ski resorts opened late, and nearly half closed early. These climate disruptions aren't just robbing people of their favorite wintertime recreation, they're costing them their livelihood. The downhill ski resort industry lost 13,000 to 27,000 jobs from 1999 to 2010 due to shortening seasons and reduced snowpack.
My community of cold weather lovers is one of the first groups to notice the changes because what they love is one of the first things to disappear. I hope we rise to the occasion and choose to set an example – paving the way for other groups to adapt to what will become our new economy of renewable energy. Much like I hope the Clean Power Plan will set the U.S. apart as a world leader that has the wisdom to invest in the future, instead of wasting time and money on the futility of what is immediate. This is the largest single action that the US government has ever taken to address climate change and it needs to be championed by people that see our future as a priority.
We as a community and as a nation need to come together to support the EPA's Clean Power Plan.
There are so many horrific consequences of climate change – health stolen, souls broken, lives lost – that protecting the cold and snow seems arbitrary, maybe inconsequential, but it's not. It is all connected and we as a community and as a nation need to come together to support the EPA's Clean Power Plan.
Possibly the most poignant illustration is that, if carbon pollution goes unabated, it will deprive us of some of life's sweetest moments. Intangibles that, I believe, regardless of your chosen ideology, we will all miss deeply. The feeling of carving through untouched powder, making a snow angel with your daughter or nephew, or listening to the beautiful silence that only a fresh blanket of snow can create. Tell me that these aren't worth protecting."
Thousands of Americans like Kaylin have spoken up to support the EPA's historic Clean Power Plan.
 
Add your name to the list of citizens demanding a healthy and sustainable future without carbon pollution here.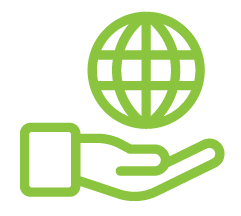 Before You Go
At Climate Reality, we work hard to create high-quality educational content like blogs, e-books, videos, and more to empower people all over the world to fight for climate solutions and stand together to drive the change we need. We are a nonprofit organization that believes there is hope in unity, and that together, we can build a safe, sustainable future.
But we can't do it without your help.
If you enjoyed what you've just read and would like to see more, please consider making a generous gift to support our ongoing work to fight climate denial and support solutions.