November 23, 2015 | 9:00 AM
Ten Times Al Gore Inspired Us to Act on Climate
When former US Vice President Al Gore founded The Climate Reality Project, it was with a simple mission: to catalyze a global solution to the climate crisis by making urgent action a necessity across every level of society.
He believed that it didn't matter which way you voted or where you came from, when you saw what the crisis meant for your life and those you love, you'd want to stand up and take action. As he shared the personal reality of climate change with people from all corners and walks of life in the years that followed, he said some things that reminded us that – one by one – we can come together and change the world.
And because people did stand up and come together, we're now on the verge of a historic global agreement at the UN climate negotiations in Paris next month to cut greenhouse gas emissions. There's more work to be done, but a big breakthrough is in sight. So as we look forward to the UN climate talks in Paris, we wanted to share 10 quotes that have inspired us to keep fighting over the years – and keep us going now
1. Climate change affects us all, across every continent in the world.

Everyone must act in order to protect each other and the home we all share.
2. Every day we inch closer to a solution.

Every single person makes a difference in the fight for a safer planet.
3. We have the power to shape our future by electing representatives who look ahead and take climate change seriously.

We can also make smart decisions as consumers that discourage the continued use of fossil fuels.
4. Be a part of climate history by making your voice heard.

It's time to come together as one planet, with one voice, and deliver one message to world leaders: Take climate action now. 
5. Taking climate action is the right thing to do. Period.

For the sake of the planet and for the sake of humanity, we need to keep reminding our leaders that this is not a political issue, but a moral issue.
6. This year, we won't take no for an answer.

We'll fight for that "yes" from world leaders in Paris until they hear our call for a safe and sustainable future. 
7. Confidence is key.

Our hard work and dedication up to this point has not been for naught. We can achieve our goal of a commitment to a better future, but our job is not done yet.
8. The road to Paris has been long and arduous, but we know how this is going to end.

The good guys always win.
9. We must protect and preserve our planet for future generations.

Once we find the courage to change, we can create a world that our children and grandchildren can safely inhabit.
10. It's time to get loud.

Speak up and demand a future without climate change. We deserve it. Add your voice to the growing chorus calling for climate action.
We'll change the world one voice at a time.
Feeling Inspired to Take Action?

Make a difference by becoming a Climate Reality Leader! Learn from former US Vice President Al Gore how to share the urgency of the climate crisis with people everywhere and inspire them to act.  Visit the Climate Reality Leadership Corps site to learn more.
You want to help stop climate change. We'll give you the tools to do it.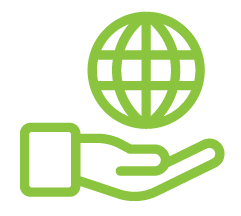 Before You Go
At Climate Reality, we work hard to create high-quality educational content like blogs, e-books, videos, and more to empower people all over the world to fight for climate solutions and stand together to drive the change we need. We are a nonprofit organization that believes there is hope in unity, and that together, we can build a safe, sustainable future.
But we can't do it without your help.
If you enjoyed what you've just read and would like to see more, please consider making a generous gift to support our ongoing work to fight climate denial and support solutions.