April 20, 2017 | 7:00 AM
Ten Ways to Get Involved with the People's Climate Movement
If you've been around the climate community for even a minute, you know it's a big family. One with a lot of players and organizations focused on different issues, angles, and solutions, from the Paris Agreement to fossil fuels divestment to clean tech. It means we keep fighting the good fight on all the fronts necessary to solve the crisis, but it can also mean the full size and impact of the movement isn't always immediately visible.
This month, that changes completely.
With the new administration working to roll back the critical policies that protect our air, water, and planet, the whole climate family – from parents to siblings to aunts and uncles to fourth cousins – is coming together this April to form the People's Climate Movement (PCM) and fight back in a big and very visible way.
It starts with the People's Climate March in Washington, DC on April 29. We're going to fill the streets of the nation's capital and send a clear and unmistakable message to our leaders: Americans of all parties and walks of life are committed to stopping the fossil fuel agenda and protecting the planet we share.
If you're ready to join the movement and be a part of this historic event, you can RSVP here and read on for more ideas on how to take action.
Not everyone can travel to DC for the People's Climate March, though (we hear you, Colorado and California). There are plenty of other ways you can get involved. Here are several other opportunities to join hundreds of thousands of Americans and speak up when it matters:
1. Join a sister march. Marches are being held in communities across the country, so check here to see if there is a sister march near you. If no marches are being held in a town or city near you and you're interested in volunteering to organize one, learn more here.
 
Get involved, get engaged, and help us demand action! Join us at the People's #ClimateMarch on April 29: https://t.co/IG8P7dqtui pic.twitter.com/3spNhjGAKo

— Climate Reality (@ClimateReality) April 2, 2017

2. Learn how you can help your campus or community transition to 100 percent renewable electricity.
 
These five cities from around the world are leading the charge on #ClimateAction https://t.co/9F3njWeDMV #ClimateHope pic.twitter.com/ImF7HMj1FA

— Climate Reality (@ClimateReality) April 2, 2017

3. Spread the word. Let your friends and followers know about the PCM by downloading our social media toolkit here. It's full of graphics, sample posts, and information about the march to make sharing the news easy.
 
We march for climate justice. Join us for the #ClimateMarch this April: https://t.co/IG8P7dqtui pic.twitter.com/DtWEoASpFM

— Climate Reality (@ClimateReality) March 27, 2017

4. Request or attend a presentation from a trained Climate Reality Leader. Wherever you live, an expert can help you learn more about the climate crisis and how we can solve it with a special presentation tailored to you and your audience, whether it's a crowd of two or a group of 2,000.
 
Classmates loved my @ClimateReality talk @Columbia @ColumbiaSIPA @Columbia_SPS #LeadOnClimate @KarennaGore @algore pic.twitter.com/QQTvS2P4sW

— Hadia S. (@hadiasheerazi) March 13, 2017

5. Download our activist kit to learn more about how you can make an impact in the movement for climate solutions.
 
Looking for ways to fight back against climate denial? Download our free #MakeItAReality action kit: https://t.co/I5X9YJPiMP pic.twitter.com/wAiIyL8yfR

— Climate Reality (@ClimateReality) January 21, 2017

6. Share about what you care about! Through Instagram stories, Facebook Live, Snapchat, or any other form of social media, share a quick video or photo explaining why you care about protecting the climate.
 
We march for a better future for all of us! Join us at the People's #ClimateMarch this April: https://t.co/jpjnOZzoE5 #ActOnClimate pic.twitter.com/kh8ARVdqKV

— Climate Reality (@ClimateReality) April 3, 2017

7. Sign up to stay informed on the latest news in climate science and activism from Climate Reality.
 
Climate change can cause both flooding and droughts. How is that possible? Learn more: https://t.co/WROFtlMQ1P pic.twitter.com/XNN8ZxwFPe

— Climate Reality (@ClimateReality) April 3, 2017

8. Write a blog post or letter to the editor discussing why you're concerned about the climate crisis and how it could affect the things you love. More tips here.  
 
"I hope the nightmare ends soon," says a scientist at the EPA https://t.co/kI69yg27Ts #StandWithReality pic.twitter.com/LyO1CibhWS

— Climate Reality (@ClimateReality) April 5, 2017

9. Pledge to #StandWithReality and #StandUpForScience by signing our petition.
 
Dear @WhiteHouse: The Secretary of Defense knows that #ClimateAction is matter of national security— far from a waste of money. pic.twitter.com/ZFHSdzpiKX

— Climate Reality (@ClimateReality) April 5, 2017

10. Learn about the climate crisis and how you can be an agent for change straight from Climate Reality Founder and Chairman Al Gore. Attend our next Climate Reality Leadership Corps training.
 
So grateful for the past three days...packed full of training, education, collaboration, and hope #StartChange #LeadonClimate #renewablehope pic.twitter.com/RbUojscj0k

— Rachel Molloy (@dosafyre) March 5, 2017

Feel free to share other ways to get involved with PCM on social media using the hashtags #ClimateMarch or #PeoplesClimate. We can't wait to see you on April 29 – whether in DC, at a sister march, or on social media.
If you're ready to join the People's Climate Movement, fill out our interest form to get more information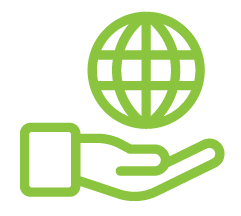 Before You Go
At Climate Reality, we work hard to create high-quality educational content like blogs, e-books, videos, and more to empower people all over the world to fight for climate solutions and stand together to drive the change we need. We are a nonprofit organization that believes there is hope in unity, and that together, we can build a safe, sustainable future.
But we can't do it without your help.
If you enjoyed what you've just read and would like to see more, please consider making a generous gift to support our ongoing work to fight climate denial and support solutions.