November 29, 2011 | 9:45 AM
Thankful for CAFE
© 2011 Flickr/epSos.de cc by 2.0
Last weekend, I joined the overwhelming majority of Americans (42.5 million according to AAA) who traveled by car to get to their Thanksgiving destination. Thankfully, I only had a short three-hour drive. But I can't help wondering how all of this travel impacted our climate and our wallets.
Let's take a quick look. For me to drive "over the river and through the woods," it took almost 12 gallons of gasoline round trip (the total number of miles traveled divided by the current fuel economy standard). This quick Thanksgiving adventure cost me almost $42 in fuel alone, not to mention the price of carbon pollution for our planet.
Say 1,000 of my closest friends also drove the same distance this weekend; the bill would be roughly $42,000 and we would have spewed more than 100 metric tons of carbon pollution into the atmosphere. Just imagine what that bill was for our climate with more than 30 million people traveling over the weekend.
But there is hope on the horizon. Last week, President Obama officially proposed new Corporate Average Fleet Economy (CAFE) standards that would set the fleet average at 54.5 miles-per-gallon by 2025. If these new standards were in place years ago, our Thanksgiving travel costs would have been significantly less than they are today.
To fully appreciate the positive impacts this will have on our climate, we need to look beyond a single weekend. This proposal, combined with other improvements in transportation efficiency, will save Americans over $1.7 trillion, reduce oil use by over 2 million barrels per day and cut carbon pollution by roughly 6 billion tons.
We have many things to be thankful for this holiday season, but add this one to your list. These new fuel standards will keep money in our pockets, help us kick our oil addiction, and protect the environment. How will the new fuel standards impact you? Do some quick calculations, and let us know how much money (and carbon pollution) you'll save on future holiday travel.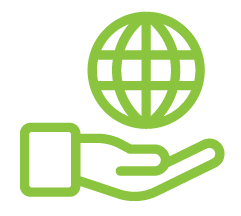 Before You Go
At Climate Reality, we work hard to create high-quality educational content like blogs, e-books, videos, and more to empower people all over the world to fight for climate solutions and stand together to drive the change we need. We are a nonprofit organization that believes there is hope in unity, and that together, we can build a safe, sustainable future.
But we can't do it without your help.
If you enjoyed what you've just read and would like to see more, please consider making a generous gift to support our ongoing work to fight climate denial and support solutions.