November 23, 2011 | 9:42 AM
A Thanksgiving reality check
© 2010 Flickr/Jeremy Vandel cc by 2.0
Looking to bring climate change into your conversations with family and friends this Thanksgiving? Want an easy way to talk about how much carbon pollution we're putting up in the atmosphere? Then read on!
Humans emit approximately 35 gigatons of carbon pollution each year, primarily through the burning of fossil fuels. But I've always found it hard to imagine exactly what that means. I don't typically think in gigatons. If you're like me, as you prepare for the holiday weekend you're thinking in miles you'll have to travel, pounds you don't want to gain ... and the number of balloons in the Macy's Thanksgiving Day Parade.
I read recently that 15 giant character balloons and over 40 ornament balloons are slated to soar over the streets of New York City during this year's parade. The balloons vary in size, but most are as tall as five-to-six-story buildings. They're so big that thousands of volunteers are needed to keep them under control!
Afterward, I wondered: Would our annual carbon emissions - all 35 gigatons - be enough to fill these balloons? (Of course, this was just a thought exercise. Normally, the balloons are filled with helium gas to make them float, not carbon pollution.)
I crunched some numbers and here's what I found. The carbon that we pump into the atmosphere each year would be enough to fill the balloons in not just one but TWO BILLION Thanksgiving Day Parades. How's that for a reality check?
Thankfully though, we have dedicated people like you committed to solving this problem. We're grateful that you're working with us to share the truth about climate change. Thank you, from all of us at The Climate Reality Project, for all that you do!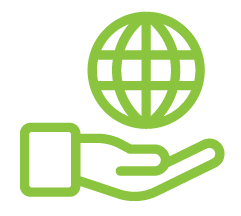 Before You Go
At Climate Reality, we work hard to create high-quality educational content like blogs, e-books, videos, and more to empower people all over the world to fight for climate solutions and stand together to drive the change we need. We are a nonprofit organization that believes there is hope in unity, and that together, we can build a safe, sustainable future.
But we can't do it without your help.
If you enjoyed what you've just read and would like to see more, please consider making a generous gift to support our ongoing work to fight climate denial and support solutions.