December 01, 2015 | 12:00 PM
These Five Videos Explain What You Need to Know About COP21
What is COP 21?

The "COP" in COP 21 stands for "Conference of the Parties," which is a formal way of saying it's a meeting of all the nations who've signed on to the United Nations Framework Convention on Climate Change (the "21" just means it's the 21st such meeting). Officials from almost every country on Earth are coming to Paris to create an agreement to solve climate change by reducing greenhouse gas emissions. Here's the 96-second explanation:
 

To get a deeper understanding, try this dinner party analogy:
 

Why should we care? 

Do you live on planet Earth? Then you should care. We need our leaders to commit to a strong agreement to ensure our climate remains hospitable for humans – and all its wonderful, fascinating inhabitants.
 >> Related: Six Signs the Climate is Right for a Paris Agreement<<
Why is this time different?  

The time to address climate change is running out – fast. We can't put it off any longer. The effects of climate change are already here, from extreme weather to rising seas. The good news is that we have the tools we need to address climate change. It's time to act.
 
Reimagining our world's energy future will take a shared sense of urgency—from countries, companies, cities, and all of us - learn more from National Geographic at natgeo.com/climate #EarthToParis

Posted by United Nations Foundation on Thursday, November 19, 2015

What can I do about it? 

"To change everything, we need everyone." It may seem like the fate of the world is up to those at the COP 21 negotiations, but everyone can make their voice heard.
If you're ready to take action, do it! Start by adding your voice to our open letter to world leaders.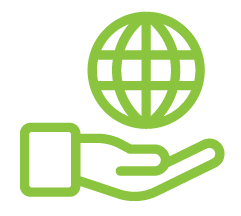 Before You Go
At Climate Reality, we work hard to create high-quality educational content like blogs, e-books, videos, and more to empower people all over the world to fight for climate solutions and stand together to drive the change we need. We are a nonprofit organization that believes there is hope in unity, and that together, we can build a safe, sustainable future.
But we can't do it without your help.
If you enjoyed what you've just read and would like to see more, please consider making a generous gift to support our ongoing work to fight climate denial and support solutions.