December 14, 2018 | 8:07 AM
Think Global, Start Local
You've seen the headlines. You've seen the pictures. Hurricanes pounding the eastern coast of the United States. Wildfires raging across California. Unprecedented droughts in South Africa. The bottom line: The climate crisis is impacting people and communities everywhere.
So what can you do as a citizen? We get to work cutting emissions and accelerating the shift to clean energy. And the important story that's not making the headlines is that this is happening right now in counties across the US, thanks to the County Climate Coalition.
Not What the White House Intended

Think back to July 2017, when President Trump announced he'd withdraw the US from the Paris Agreement, jeopardizing the impact of the agreement and climate action worldwide.
Chances are, there were a lot of champagne corks popping in fossil fuel company boardrooms after the announcement. But maybe a little too soon. Because rather than pouring cold water on the US climate movement, the announcement became a match to tinder.
Almost immediately, states, communities, businesses, and everyday people across the country stepped up and made it clear that if the federal government wouldn't act to make good on our Paris Agreement commitments, they would. So all of a sudden, people and governments were asking, "What can I do to help solve this crisis?"
Santa Clara Steps Up

One answer came from the County of Santa Clara in California. First, the county passed a resolution reaffirming the Paris Agreement and laid out a roadmap for shrinking greenhouse gas emissions.
But the county also recognized that while cutting its own emissions was progress, getting many other counties to follow its lead would be a huge step forward in helping the US meet its Paris commitments.
The result was the County Climate Coalition, created to help counties throughout the country cut carbon pollution and together put real pressure on the federal government to act.
It was the start of a powerful new kind of local climate movement, with more and more counties joining in and bringing their own particular expertise and voice to the fight. Maybe the most exciting thing about this development was how it gave many local communities a way to get involved and make a huge impact when it comes to addressing this crisis.
Here's why:

Personal Knowledge Is Personal Power
Climate change can be a daunting topic, but joining others in your community to fight it as a county has a few built-in advantages.
First, you as a community member know the very community you're fighting to protect. You likely have a better understanding than any outsider ever could of where your friends and neighbors stand on our changing climate. You're also more likely to know – and perhaps even have access to – your county officials. And understanding their role in your local government structure will only empower you.
There is power in this type of knowledge. Use it to urge your local community to press the county to act. In turn, your county can play a key role in the larger climate movement at the state and even national levels, ultimately joining a global network working to uphold the Paris Agreement.
(It perhaps goes without saying that to be an effective advocate on behalf of the Paris Agreement, you also need to understand the agreement and its goals. Learn more here.)
Making Local Voices Heard
Big change has to start somewhere – why not in your local community?
To put it simply, if the federal legislation you want to see isn't there, start local and grow. Take a look at your town, its schools and businesses as part of a larger ecosystem. Institutions like these everywhere are committing to 100-percent renewable electricity. Each win grows our movement; each success is a step in the right direction.
Remember, county officials are in office to represent and be the voice of county citizens – so make sure they know what is important to the people living in your county. Working with your county to create the change you and your friends and neighbors want is a surefire way to make sure your voices are heard loud and clear.
The County Climate Coalition Can Help
The County Climate Coalition is a nationwide community of counties that have signed on to uphold the Paris Agreement. Once your county signs up, it becomes part of a national network. You can be assured that your county is committed to climate action.
Whether you're in California or Maryland or any state in between, within the County Climate Coalition, you will have allies who share your goals and want to work together to protect our climate. This is your opportunity to take a stand.
Our changing climate is a global, non-partisan challenge. The only way we solve it is through action.
How you can take action

The first step to action is understanding the problem – and joining forces with like-minded everyday activists to solve it.
If you're ready to take the next step, join Climate Reality™ and former Vice President Al Gore in Atlanta, Georgia, on March 14-16 to become a trained Climate Reality Leader.
At Climate Reality Leadership Corps trainings, individuals ready to make a difference in our planet's future spend three days working with former Vice President Gore and world-renowned scientists and communicators learning about the climate crisis and how together we can solve it.
At a training, you'll gain the skills, knowledge, and network to shape public opinion, influence policy, and inspire your community to act at this critical time. The training will give you the tools you need to have a major impact, both in your community and in the world.
Can't make it to Atlanta? Join your local Climate Reality chapter.
Across the country, everyday Americans are joining Climate Reality chapters and working together for practical climate solutions. These friends, neighbors, and colleagues are bringing clean energy to their towns, fighting fracking developments, and so much more. Most of all, they're making a real difference for our climate when it matters – and you can too.
Alongside your fellow chapter members, you can work to get your home county to join the County Climate Coalition and pass a climate resolution reaffirming the Paris Agreement.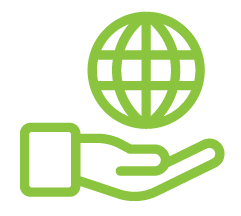 Before You Go
At Climate Reality, we work hard to create high-quality educational content like blogs, e-books, videos, and more to empower people all over the world to fight for climate solutions and stand together to drive the change we need. We are a nonprofit organization that believes there is hope in unity, and that together, we can build a safe, sustainable future.
But we can't do it without your help.
If you enjoyed what you've just read and would like to see more, please consider making a generous gift to support our ongoing work to fight climate denial and support solutions.