December 02, 2011 | 10:38 AM
Thinking creatively about the climate crisis
Last month, we teamed up with PSFK to launch an exciting project called Gaming for Good.
Gaming for Good posed a challenge to the gaming and creative communities: change the conversation about the climate crisis using lessons from the Future of Gaming report.
Over 60 agencies from around the globe submitted concepts and it was thrilling and inspiring to pore over them and think about which could most empower and grow our movement.
Earlier today, our Chairman, former-Vice President Al Gore, along with Alex Bogusky, PSFK and some of the top innovators in the gaming community met in New York to talk about the resulting concepts and dive into the findings of the Future of Gaming report.
Vice President Gore said,
"In the forty years that I have worked to build public awareness of the need to urgently solve the climate crisis, I have always sought out new methods of communication--from my slideshow on three Kodak carousels (which evolved from an actual slideshow to a multi-media presentation on Keynote)--to my work on An Inconvenient Truth, the "Live Earth" global concerts, "24 Hours of Reality" on the web, and an app for the iPhone and iPad called Our Choice. Exploring the interplay of gamification and social change is a fascinating challenge, and one that I have been exploring for the last three years. Clearly, there is tremendous potential for advocates to reach entirely new audiences with games that are engaging, fun, and motivational.

Recently, I was introduced to Piers Fawkes and the wonderful team at PSFK and for the past several months The Climate Reality Project, PSFK and I have collaborated in an open source "Gaming for Good" Challenge. I hope that you will enjoy the results of this collaboration and that it will encourage you to think creatively about social impact games."
Learn about the top ten concepts and read the full Future of Gaming report.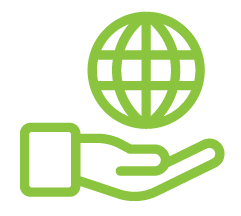 Before You Go
At Climate Reality, we work hard to create high-quality educational content like blogs, e-books, videos, and more to empower people all over the world to fight for climate solutions and stand together to drive the change we need. We are a nonprofit organization that believes there is hope in unity, and that together, we can build a safe, sustainable future.
But we can't do it without your help.
If you enjoyed what you've just read and would like to see more, please consider making a generous gift to support our ongoing work to fight climate denial and support solutions.