September 14, 2018 | 8:56 AM
Three Moving Moments from Climate Reality's Training in Los Angeles
I was raised on a farm in southern California, where I spent my summers riding horses and exploring the countryside. If you've ever had the pleasure of getting to know a place, you learn of its inhabitants, the ebbs and flow of its topography, its many moods and seasons – and if you're lucky, it changes you.
That's why, for me, climate change is personal.
I've known since I was a kid that I wanted to dedicate my life to the environment and climate action, but wasn't sure where to start. So when I found out about the Climate Reality Leadership Corps, I jumped at the chance to attend a training in my home state of California.
Climate Reality hosts free three-day trainings around the globe every year. The trainings are led by former US Vice President Al Gore and feature diverse speakers and attendees determined to make a difference on climate change. People who attend walk away with the skills to lead climate action at home.
This August, I attended the training in Los Angeles. Above all, I left feeling empowered by the promising energy of the more than 2,000 new Climate Reality Leaders from all over the world. Each brought unique perspectives, abilities, and stories to the table, but shared a passion for solving the climate crisis.
It was a historic turnout and the largest training Climate Reality has held to date­­. Over the span of three incredible days, I gained so much from Vice President Gore, leading climate scientists, champions of environmental justice, policymakers, storytellers, and media personalities. Most importantly, we learned about the science of climate change and how to communicate it to people we know.
I was inspired by each speaker's passion and insight. It was an eye-opening experience and I can't recommend it enough.
Here are three moments from the Climate Reality Leadership Corps training that truly moved me:
1. Climate Reality Leaders Helped Pass California's Landmark Clean Energy Bill

California has emerged as a global leader in the fight against climate change. But on the first day of the training in LA, the fate of the state's historic clean energy bill (called SB 100) was unclear.
It was up for a vote in the California State Assembly that very day – and from the stage, Vice President Gore discussed the opportunity that SB 100 offered for California's clean energy future.  
Later, we got the news that SB 100 had failed on upon a reading to the state assembly. No one was sure that it could pass the finish line in the state legislature.
 

But Vice President Gore urged California residents to call their state representatives. He and his team had researched who the swing voters were, and he announced how to get in touch with their offices. It was incredible to see democracy in action. During a breakout session, one trainee even took to the mic and urged everyone in the room to make the call right then – and many did.
Later that day, incredibly, our efforts proved successful. On the next reading, the bill passed. A few weeks later, Governor Jerry Brown signed SB 100 into law, committing California to 100 percent clean energy by 2045.
Vice President Gore often says, "We must, we can, and we will solve the climate crisis." And when we stood up together for clean energy in California, we proved that to be true.
2. Climate Equity Takes Center Stage

The effects of climate change disproportionately impact minority, indigenous, and low-income communities. The extraction of oil and gas  can release chemicals linked to cancer and exacerbates climate change, and facilities are often built near communities that don't have the money and legal influence to fight Big Polluters.
That's why I found the Ensuring Climate Equity panel so inspiring. Moderated by the incredible Catherine Coleman Flowers, it featured Nalleli Cobo, founding member of South Los Angeles Youth Leadership Coalition and member of STAND LA; mark! Lopez, executive director of East Yard Communities for Environmental Justice and a 2017 Goldman Environmental Prize recipient; Emi Wang, environmental equity manager of the Greenlining Institute; and Mustafa Santiago Ali, senior vice president of the Hip Hop Caucus.
The entire panel was amazing, but I was especially inspired by Nalleli's story. She was nine years old when AllenCo opened an oil well just 30 feet from her house. She suffered from asthma attacks and other health impacts. Her symptoms were clearly linked to the air pollution and chemicals released from AllenCo.
Nalleli, now 17, has mobilized her community (along with STAND LA) to successfully shut down the oil field near her home. Her incredible story of triumph serves as a model for others fighting to overcome environmental injustice. Lopez summed it up best: "Act locally and impact globally."
I left the panel knowing that climate change is a fight that we will win or lose together, and we must unite for renewable solutions that don't poison our communities or leave anyone behind.
3. Firefighters on the Frontlines of Climate Change
 

Facing Reality: Firefighters on the Climate Frontlines

Climate change is already increasing the risk of wildfires and creating conditions in many parts of the world that make fires more likely and more severe. This live presentation of first responders will explore the connection between climate change and the global rise in deadly, destructive wildfires from California to Australia.

Posted by Climate Reality on Wednesday, August 29, 2018

The last moment from the training I want to tell you about featured three firefighters, who joined Vice President Gore on stage to discuss what climate change looks like through their eyes. As one, Chief Pimlott, said: "If you don't think the climate is changing, you haven't been on the frontlines."
With global temperatures rising due to more and more greenhouse gases in our atmosphere, wildfires are happening more often and are becoming more intense in the US Southwest. It's a case of adding fuel to the fire – climate change is also making droughts worse in many parts of the world, killing trees and other vegetation and turning forests into tinderboxes.
It was moving to see three first responders share their stories and urge more than 2,000 people to lead the way to climate action. When asked by Vice President Gore what people can do to help firefighters, Chief Thompson said, "The thing I'd encourage people to do, most or first and foremost, is to talk to their politicians and get them to realize that climate change is a real issue and that policies and resources need to be allocated."
You Can Become a Climate Reality Leader at the Next Training

I can't overstate this: I left the Climate Reality Leadership Corps training inspired and more ready than ever to use my voice for solutions to the climate crisis. And the best part is, you can become a Climate Reality Leader, too.
Sign up for more information about the next training, and learn more about what it means to become a Climate Reality Leader now. Every training is different from the one before it, but I know you'll walk away hopeful, inspired, and ready to take action in your community. I know I am.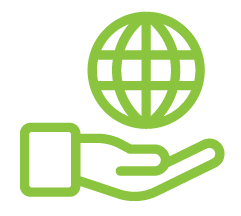 Before You Go
At Climate Reality, we work hard to create high-quality educational content like blogs, e-books, videos, and more to empower people all over the world to fight for climate solutions and stand together to drive the change we need. We are a nonprofit organization that believes there is hope in unity, and that together, we can build a safe, sustainable future.
But we can't do it without your help.
If you enjoyed what you've just read and would like to see more, please consider making a generous gift to support our ongoing work to fight climate denial and support solutions.