November 24, 2017 | 6:00 AM
Three Steps to Green: How to Get Involved in the Climate Movement
The headlines can be discouraging. Severe storms and wildfires are striking with more and more intensity due to rising global temperatures and a rapidly changing climate system. Meanwhile, the US continues to roll back critical climate policies and has maintained its irresponsible and very lonely decision to withdraw from the Paris Agreement. But instead of feeling defeated, citizens – from all ages and backgrounds – are fighting back by standing up for clean energy and against the fossil fuel agenda. The movement is growing stronger every day, and our efforts together are getting results.
Just look at what's happening, both in the US and around the world. Young people are suing the Trump Administration for failing to address climate change. Grassroots organizations have pressured US cities to double climate efforts, and at least 47 have already committed to 100 percent renewable electricity. Internationally, climate action is also accelerating as several countries have stepped up their ambition to reduce emissions and install more clean energy, helping to fill the global leadership void left by the US.
Are you ready to join the movement? We understand that speaking up can feel overwhelming. But it doesn't have to be. We broke the process down into three simple steps.
GET INFORMED

Why is the earth getting warmer? How does climate change impact humans? How can we give our planet a chance to recover? There's a lot of information about climate change out there, and perhaps just as much misinformation about the issue. Here is where you can find basic climate facts:
Read The Climate Reality Project's e-book Climate Crisis 101 to understand the causes and effects of rising global temperatures, and how we can transition to clean energy.
Watch the global broadcast event 24 Hours of Reality: Be the Voice of Reality, hosted by former US Vice President Al Gore, highlighting how businesses, politicians, and citizens are making a difference – right when our planet needs it the most. This year, the broadcast will kick off on December 4 and will feature celebrities, musical guests, and thought leaders.
Stay updated! Sign up to receive Climate Reality's emails with the latest about climate change science and solutions, as well as our actions to address the crisis.
START WITH ONE SIMPLE ACTION

Supporting clean energy and fighting the fossil fuel agenda doesn't have to be complicated. You can start by using tools that you already have – your cellphone, computer, and will to change. Begin with one simple step. And don't forget to share with the world that you are taking #ClimateAction.
Use social media to create a much-needed sense of urgency about climate change. Share our social media posts or develop your own content showing that you have #ClimateHope.
Call your representative to pressure them to support climate policies. Your job as a citizen is to insist that officials pay attention to important issues, such as the climate crisis.
Write an email. Contact local businesses, schools, and government agencies to inquire about their plans to transition to 100 percent renewable electricity. You can also write a letter to the editor of your local newspaper expressing your concern about the climate crisis.
BECOME A CLIMATE PRO

When the government trades the health of our families and our planet away for fossil fuel company profits, we have to speak up. Join our campaign to protect America's Clean Power Plan and spread the word about climate solutions in your community.
EPA Administrator Scott Pruitt has proposed repealing America's Clean Power Plan to allow Big Polluters to keep dumping carbon pollution into the atmosphere. Add your name and a comment to our online petition by January 16 to oppose the repeal.
Organize a presentation in your school, community, or workplace by inviting a trained Climate Reality Leader to speak for free about the climate crisis and how we'll solve it.
Become a Climate Reality Leader! The Climate Reality Leadership Corps provides training in climate science, communications, and organizing for citizens who want to make a difference and inspire their communities to act. We'll be announcing the next training soon, so stay tuned for details.
Bonus: Be the Voice of Reality!

Are you ready to use your voice? Download our free resource guide, Be the Voice of Reality: 12 Ways to Make a Difference, and learn how to educate and inspire your friends, family, and community to take bold action on climate change.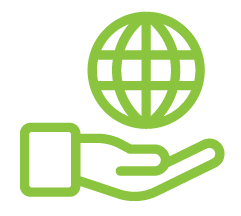 Before You Go
At Climate Reality, we work hard to create high-quality educational content like blogs, e-books, videos, and more to empower people all over the world to fight for climate solutions and stand together to drive the change we need. We are a nonprofit organization that believes there is hope in unity, and that together, we can build a safe, sustainable future.
But we can't do it without your help.
If you enjoyed what you've just read and would like to see more, please consider making a generous gift to support our ongoing work to fight climate denial and support solutions.