October 30, 2014 | 10:30 AM
Three Things You Can Do About Carbon Pollution and Extreme Weather [VIDEO]
That warmth is giving extreme weather – such as hurricanes and typhoons – an added boost. As if that's not bad enough, rising global sea levels lead to storm surges that are higher and that move farther inland than before. Which is just what happened when Superstorm Sandy made landfall on October 29, 2012 in New Jersey. And then again when Super Typhoon Haiyan hit the Philippines on November 8, 2013.
In the two years since Sandy ravaged the East Coast and almost a year after Haiyan left millions homeless, communities worldwide have continued to suffer the effects of climate change – more frequent and intense droughts, storms, wildfires, and flooding – driven in part by the unlimited burning of fossil fuels.
To honor the anniversaries of Sandy in the US and Haiyan in the Philippines, The Climate Reality Project recently hosted a webinar highlighting the connection between carbon pollution from fossil fuels and the extreme weather devastating cities around the world.
After getting the facts from the webinar video (above), we hope you're ready to take action. Here's how:
1. Build on the momentum of the October 29 digital day of action to remember the undeniable impacts of carbon pollution, honor those affected by superstorms, share your stories, and reaffirm your commitment to #ActOnClimate.
To do so, simply share this photo with #ActOnClimate via Facebook, Twitter, Google+, or email.
2. In June 2014, the U.S. Environmental Protection Agency released its Clean Power Plan, the nation's first-ever proposed limits on CO2 emissions from existing power plants. And it wants your opinion on this proposed rule.
3. If you've already sent in your comment, thank you! The next step is to talk to your friends, family, and community members and encourage them to take action too. We've put together an easy-to-use toolkit to help you do just that. Download the kit now at ClimateRealityProject.org/EPAtoolkit [PDF].
We're all affected by climate change. The good news is that today we have the tools and technology to stop it, and by supporting the EPA's proposed plan, you can help. Please step up and do your part.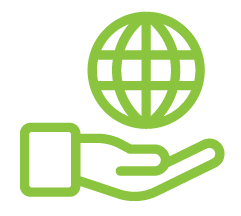 Before You Go
At Climate Reality, we work hard to create high-quality educational content like blogs, e-books, videos, and more to empower people all over the world to fight for climate solutions and stand together to drive the change we need. We are a nonprofit organization that believes there is hope in unity, and that together, we can build a safe, sustainable future.
But we can't do it without your help.
If you enjoyed what you've just read and would like to see more, please consider making a generous gift to support our ongoing work to fight climate denial and support solutions.