December 29, 2015 | 6:00 AM
Top Climate Moments of 2015
The United Nations Framework Convention on Climate Change's (UNFCCC's) 21st Conference of the Parties, also known as COP 21, was the moment the climate movement had worked toward for decades. The world watched as leaders from 195 countries negotiated in Paris for two weeks, reaching a global agreement to reduce greenhouse gas emissions, the primary factor driving climate change.
 The deal marked a turning point in the movement for climate solutions by setting a long-term goal of keeping global warming "well below 2 degrees Celsius", which is the most ambitious target ever formalized at this level. Plus, with governments across the world submitting formal commitments to move away from energy powered by oil, natural gas, and coal, fossil fuel demand is set to slowly decline and demand for clean energy will grow – which is what our planet needs to be a healthy and prosperous home for future generations.
Last August, the EPA released the final Clean Power Plan, a new rule with the United State's first-ever safeguards limiting carbon pollution from new and existing power plants. It also marked one of the most significant climate initiatives in US history and an important moment ahead of the UN's COP 21 conference in Paris.
Critically, the plan also creates a model for using climate action to drive economic growth, with the EPA projecting thousands of new jobs and nearly $85 in annual savings on average electricity bills for American households in 2030, thanks to its measures. The plan is also projected to avoid thousands of premature deaths and up to 90,000 attacks of childhood asthma in 2030. Download our Clean Power Plan Activist Kit to learn more.
Less than four weeks before the UN's COP 21 climate negotiations, President Obama rejected the Keystone XL pipeline, ending a seven-year battle between the climate movement and the fossil fuel industry. The Keystone XL pipeline's proposal included 1,179 miles of pipeline, which would carry up to 830,000 barrels per day of crude oil from Alberta, Canada to Steele City, Nebraska and eventually all the way down to refineries near the Gulf of Mexico.
When Keystone XL was first proposed, many people saw it as one of thousands of pipelines that ran between the US and Canada. But over the past seven years, it became a symbol of the fight against climate change. The pipeline's rejection sent a message to the world that the US won't sacrifice our climate for minimal, short-term economic gain, and reinforced President Obama's commitment to leave the White House with a legacy on fighting climate change – a clear win-win for the climate movement.
Last summer China made one of the strongest national commitments to climate action leading up to COP 21 with plans to cut carbon intensity by 60–65 percent below 2005 levels by 2030. This extremely powerful commitment solidified the strides China has taken in recent years to combat its dangerous air pollution problem. China has even accelerated its use of solar power, becoming the world's largest solar panel market. By the end of this year, China has set a goal to install more than 20 gigawatts of solar capacity.  
As the world's largest carbon emitter since 2006, China's commitment to reducing greenhouse gas emissions and adopting renewable energy sources is a monumental breakthrough in the climate movement, making it clear that if China can get serious about cutting emissions and embracing renewable energy, other nations would have to follow suit.
On February 11, NASA launched the Deep Space Climate Observatory (DSCOVR) satellite, the first US operational deep space satellite which will monitor solar weather and the earth's climate. How, exactly, does it do this? The satellite uses a device called NISTAR, a radiometer that measures the amount of energy absorbed or reflected by the Earth. This technology allows DSCOVR to track the amount of energy being trapped into the Earth's atmosphere by greenhouse gases.
Then last July, DSCOVR released a series of astounding images like the one below, which went viral soon after their release. NASA's appropriately named EPIC, which stands for Earth Polychromatic Imaging Camera, took the images from 1 million miles away in space.
This year's election of Canada's new Prime Minister, Justin Trudeau, promised to change the perception of the nation's less-than-stellar role in addressing climate change. While Trudeau's election was too close to the UN's COP 21 climate talks to formally adjust Canada's weak INDC (30 percent emissions reduction from 2005 levels by 2030), he pledged his full support in taking the issue seriously. In fact, Trudeau appears to be in the process of proposing a carbon policy where the federal government would set emissions reduction goals at the national level, leaving it to provinces to independently determine how to meet these targets.
Political specifics aside, it boils down to this: Canada's shift on climate change makes it that much harder for other nations to avoid the issue – which is a big win for the climate movement.
Pope Francis made major headlines last summer when he released his landmark encyclical, Laudato Si': On Care for Our Common Home. In the letter – written not just for Catholics, but for people of all faiths – he stressed some of the most important issues facing the world today, including climate change, the environment, poverty, and the world economy. 
The pope followed up Laudato Si' with a historic visit to the US where he met with top government officials. Here, he echoed themes of his encyclical in public statements and private conversations and made the case for growing our economies through clean energy and new technologies. Above all else, Pope Francis urged all people to take immediate action to protect our planet and allow people from all walks of life to flourish.
Australia Ousts Prime Minister Tony Abbott

Last September, Australia Prime Minister Tony Abbott was booted from power when members of his own party voted 54 to 44 to replace him with the party's former leader and then-communications minister, Malcolm Turnbull.
Abbott, one of the western world's most prominent climate change skeptics, led the country when it announced its weak commitment to reducing greenhouse gases by just 26 to 28 percent from 2005 levels by 2030. This wasn't surprising given Abbott's political history – in 2014 he repealed laws requiring large companies pay for carbon emissions and has been quoted as saying climate change science is "absolute crap."
Malcolm is Australia's fourth prime minister in three years, and only time will tell if the change in leadership will lead to Australia stepping up in the fight against climate change.
As the year comes to a close, consider making a contribution to The Climate Reality Project. From now until midnight on December 31, your year-end, tax-deductible gift will double in value. So donate now, and double your impact.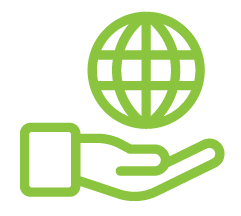 Before You Go
At Climate Reality, we work hard to create high-quality educational content like blogs, e-books, videos, and more to empower people all over the world to fight for climate solutions and stand together to drive the change we need. We are a nonprofit organization that believes there is hope in unity, and that together, we can build a safe, sustainable future.
But we can't do it without your help.
If you enjoyed what you've just read and would like to see more, please consider making a generous gift to support our ongoing work to fight climate denial and support solutions.