December 31, 2015 | 11:53 AM
Top Five Climate Change Videos of 2015
An incredible year for the planet culminated in Paris this December, where world leaders signed a global agreement to combat climate change. Leading up to this historic meeting, we worked to build support for this agreement by sharing stories of climate action and hope – and you helped! 
We've found videos that have moved us, and others that made us laugh. All of them inspired people like you to speak up for a strong agreement and helped explain why protecting our planet is crucial – that there is no bigger issue than life on Earth.
Here are a few of our favorite climate change videos from this year.

1. Jeff Goldblum stars in this Funny or Die video calling out Big Polluters. Sometimes a good laugh is what we need to keep up the climate hope.
2. This summer, Pope Francis released his encyclical calling on the world to take climate action. Climate change is a moral issue, he said, and faith leaders around the world mobilized and responded to his call. In this video, Pope Francis fights for a safer planet in a whole new way. Watch him battle the climate crisis.
 
[COMING SOON] Pope Francis in The Encyclical: the epic battle against the climate crisis. #PopeForPlanet

Posted by Observatório do Clima on Thursday, June 11, 2015

3. Astronauts are privileged to get a unique view of our planet. Seeing our blue marble from above in the vastness of space provides a certain perspective that inspires action. Take it from the astronauts – the planet is worth protecting.
 

4. In this video, rapper and activist Prince Ea apologizes to future generations for inaction that worsened the effects of climate change. But then he realizes it's not too late. We can still save our planet… if we act now.
 
5. Leading up to the UN's COP 21 climate talks, we wrote an open letter to world leaders and demanded they create a strong global climate agreement. Over two million people agreed and signed our petition calling for bold action in Paris. 
 

The result of these and the countless other initiatives we saw all across the planet: hope won and over 186 countries adopted a global climate agreement to reduce greenhouse gas emissions.
But our work is far from finished.

Help us keep up the pressure on world leaders in 2016 and beyond by making a gift to Climate Reality! Donations made before December 31 will be matched dollar for dollar, making your support go twice as far in helping us create a safe and sustainable future.  Together we can solve the climate crisis. And with millions united behind the Paris Agreement, we know we will.
Double your support for a clean energy future. It's easy! Just reply #Donate $15 to this post. pic.twitter.com/sZGn5bKhd4

— Climate Reality (@ClimateReality) December 16, 2015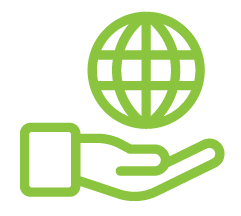 Before You Go
At Climate Reality, we work hard to create high-quality educational content like blogs, e-books, videos, and more to empower people all over the world to fight for climate solutions and stand together to drive the change we need. We are a nonprofit organization that believes there is hope in unity, and that together, we can build a safe, sustainable future.
But we can't do it without your help.
If you enjoyed what you've just read and would like to see more, please consider making a generous gift to support our ongoing work to fight climate denial and support solutions.