May 22, 2015 | 10:35 AM
What do you get from a Climate Reality Leadership Corps Training? We'll tell you.
We've said it before and we'll say it again: if you've ever wanted to make a real difference on climate change and become a Climate Reality Leader, this is the year to do it. With a global deal to limit greenhouse gases on the table at the UN climate talks in Paris later this year, Climate Reality Leaders are playing an instrumental role in building the public support essential for world leaders to make the strong commitments to emissions reduction we need for a successful agreement.
"But what does that mean in practical terms?" "And what will I get out of a Climate Reality Leader training?" These are just some of the questions we hear on a regular basis. That's why we put together a list of the most frequently asked questions to help you learn more about the event and life as a Climate Reality Leader.
What criteria do you need to have to be chosen for a training?

Climate Reality believes there's no one single profile for a Climate Reality Leader and evaluates the strengths of each application on a case-by-case basis. Some successful applicants come with a lifetime of activism on their resumes, looking for ways to take their skills to the next level. Some have never even signed a petition before. But what they all have is a deep personal commitment to working to solve climate change. Attending a training enables and empowers each to turn this desire into real results.
Do you charge tuition for the training?  How much is it?    

All Climate Reality Leader trainings are free to attend. We provide vegan and vegetarian lunch and snacks during the training, but attendees are responsible for covering other meals along with travel and lodging.
I'd like to know more about the training itself. What happens during the actual event?

While the main themes of each training vary, each features four primary components:
Workshops and panel discussions highlighting the latest developments in climate science and clean energy and other practical solutions
A full-day workshop with former US Vice President Al Gore providing participants with the tools and knowledge to present an updated version of the multimedia story of climate change and solutions featured in the Academy Award-winning film An Inconvenient Truth
Sessions detailing how participants can use what they learn to mobilize their communities for action
Networking opportunities enabling Climate Reality Leaders to connect with each other and inspiring efforts for solutions around the world
Many trainings also feature several workshops devoted to storytelling, public speaking, media strategy, and contemporary organizing techniques. Trainings also focus on the climate impacts and solutions specific to the region where the training takes place.
Is there a focus on adaptation and mitigation in the trainings?

The exact content of each training varies, but most focus on solutions and how we can address climate change by driving a global shift to clean energy.
I'm at a training for multiple days. What do I actually get out of it?

Remember the urgency and commitment you felt after first seeing An Inconvenient Truth or hearing the story that made climate change personal for you? You'll learn how to share the reality of the climate crisis in a way that inspires that same reaction in audiences everywhere.
To get there, you'll get an in-depth understanding of the latest science behind climate change. You'll also get the skills and tools to translate that understanding into stories and messages that move audiences to act, whether online, in the media, or in person. Just as important, you'll meet others just like you and connect with a global network of committed activists.
What are the obligations and requirements after the training? Are there specific hourly requirements?

We don't set specific weekly hours but we do ask Climate Reality Leaders to begin by sharing the presentation they learn from Vice President Gore with audiences in their communities. From there, Climate Reality Leaders also tell the story of climate change and how we can solve by reaching out through social media, holding public events, writing blog posts and letters to the editor, to name just a few avenues. In addition, we ask Climate Reality Leaders to play key roles in many Climate Reality initiatives raising awareness and building support for a global climate deal in Paris later this year.
WHAT IF I WANT TO ATTEND A FUTURE TRAINING IN ANOTHER LOCATION?

We hold multiple trainings each year in cities around the world. To learn more, just sign up for our list and we'll keep you updated on upcoming trainings.
Have a question we didn't answer here?

Check out our training FAQs or contact us at training@climatereality.com and we'll respond as soon as possible.
Become a Climate Reality Leader

Join us for an upcoming Climate Reality Leadership Corps training and work with former US Vice President Al Gore and renowned climate scientists and communicators to learn about what's happening to our planet and how you can use social media, powerful storytelling, and personal outreach to inspire audiences to take action. Give us three days. We'll give you the tools to change the world. Learn more.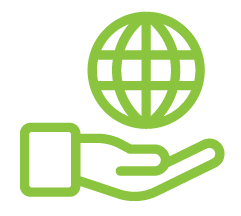 Before You Go
At Climate Reality, we work hard to create high-quality educational content like blogs, e-books, videos, and more to empower people all over the world to fight for climate solutions and stand together to drive the change we need. We are a nonprofit organization that believes there is hope in unity, and that together, we can build a safe, sustainable future.
But we can't do it without your help.
If you enjoyed what you've just read and would like to see more, please consider making a generous gift to support our ongoing work to fight climate denial and support solutions.