November 19, 2015 | 9:30 AM
The Truth about the Price of Solar Energy
Here at The Climate Reality Project, we're taking outdated information about climate change and setting the record straight, making sure the most up-to-date climate science is available to our readers. As part of that effort we're debunking the most common myths about renewable energies.
Earlier this month, we told you why solar panels are a reliable source of energy, even when it's cloudy or cold. Next up, we're tackling another common myth: the economics of solar energy.
"Myth: Solar energy is too expensive and isn't affordable for most people."

Fact: The price of solar energy has dropped significantly in the last seven years and many scientists predict it will continue to decrease.
The claim that solar energy is too expensive is out-of-date and continues to be proven wrong. The average cost of solar panels fell 75 percent between 2009-2014 alone, and some analysts predict the cost of PV modules will drop 25 percent by 2018. The result is that in many regions around the world and parts of the US, electricity from solar is as cheap – or even cheaper – than electricity from coal, oil, or natural gas.
 
 
So it's no surprise that clean energy is one of the world's fastest growing industries, and already makes up more than 20 percent of the world's electricity generation. Bonus: when you use solar energy to do things like power homes or schools, you're helping protect humans from higher carbon emissions, unnecessary air pollution, and the devastating impacts of climate change.
 
If you're ready for a future powered by clean, renewable energy, download our free Solar Myths Ebook now to learn how solar energy can not only meet our energy needs, but can even help solve climate change.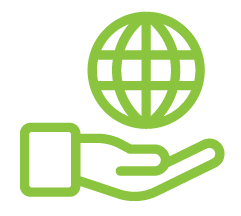 Before You Go
At Climate Reality, we work hard to create high-quality educational content like blogs, e-books, videos, and more to empower people all over the world to fight for climate solutions and stand together to drive the change we need. We are a nonprofit organization that believes there is hope in unity, and that together, we can build a safe, sustainable future.
But we can't do it without your help.
If you enjoyed what you've just read and would like to see more, please consider making a generous gift to support our ongoing work to fight climate denial and support solutions.