October 10, 2014 | 7:00 AM
Twenty-Four Reasons We Can Stop Climate Change
If the only news you hear about climate change are headlines about rising temperatures and extreme weather, you could be forgiven for thinking we're stuck with a bad situation. But here's the thing: the challenge is urgent but today we've got the technology we need to ditch the dirty fossil fuels driving the crisis and the popular will to do it — all a whole lot easier and more affordably than ever before.
What this means is that these days, you don't need to look into a crystal ball to see a sustainable future taking shape. You just need to look out your window.
So we're counting down the key 24 developments we're seeing in areas like clean energy, community action, and international negotiations, with highlights from this year's 24 Hours of Reality: 24 Reasons for Hope.
It's no longer a question of how can we stop climate change, but how soon. And we've got the numbers to prove it.
Check back here for more reasons as they are added each week.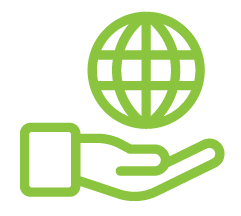 Before You Go
At Climate Reality, we work hard to create high-quality educational content like blogs, e-books, videos, and more to empower people all over the world to fight for climate solutions and stand together to drive the change we need. We are a nonprofit organization that believes there is hope in unity, and that together, we can build a safe, sustainable future.
But we can't do it without your help.
If you enjoyed what you've just read and would like to see more, please consider making a generous gift to support our ongoing work to fight climate denial and support solutions.