November 09, 2011 | 6:09 PM
Two important milestones for our climate
© 2010 Flickr/Lawrence Murray cc by 2.0
This past week was a momentous one in the fight to step up to the challenge of climate change ⎯ a week that we may end up looking back upon as historic. That's because two very significant news items made the headlines: one of them very positive, the other alarming and worrying.
Let's discuss the alarming news first. According to the U.S. Department of Energy, we saw a 6% increase in carbon pollution between 2009 and 2010. That's the largest annual increase ever on record. It exceeds even the worst-case scenario presented by the Intergovernmental Panel on Climate Change in 2007.
This trend confirms what has been clear to many of us for some time: Not enough of the world's leaders are confronting the reality of climate change. As another upcoming report from the Intergovernmental Panel is expected to say, climate change is already likely increasing the risk of extreme weather events like heavy storms and droughts. And a new study by the International Energy Agency warns that we are almost out of time: Unless we quickly take action, the world is on track for a long-term temperature rise of 6 degrees Celsius.
Reversing this trend ⎯ and lowering global carbon pollution ⎯ is the greatest challenge of our time. Can we achieve it? Of course we can. That's why I was so proud and encouraged this week when Australia's leaders cast a historic vote to set a price on carbon. This new law will reduce the incentive to pollute the air, while ensuring the new carbon price does not harm consumers.
Australia's government estimates that by 2020, the law will reduce the amount of carbon pollution equivalent to taking 45 million cars off the road. And in a nation where 80% of its electricity comes from coal, the law could lead to $100 billion of investment in clean energy, with enormous benefit to Australia's economy as it joins the global transition to a low-carbon future.
It's clear that we have a lot of work to do. But Australia's historic vote is just the latest sign that it is not only possible to solve this crisis, but that meaningful action has already begun. Now, it's time for all of us around the world to redouble our efforts to respond to our shared climate reality.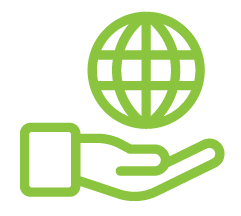 Before You Go
At Climate Reality, we work hard to create high-quality educational content like blogs, e-books, videos, and more to empower people all over the world to fight for climate solutions and stand together to drive the change we need. We are a nonprofit organization that believes there is hope in unity, and that together, we can build a safe, sustainable future.
But we can't do it without your help.
If you enjoyed what you've just read and would like to see more, please consider making a generous gift to support our ongoing work to fight climate denial and support solutions.