April 04, 2012 | 8:44 AM
Unprecedented March 2012 breaks over 7500 high temperature records across the U.S.
© 2008 Flickr/walknboston CC by 2.0

Something happened yesterday morning that made me think, "Wow...sometimes the messenger is just as important as the message". It was a moment during my regular morning routine, which is to have Good Morning America play on the TV in the background as I get ready for work. I heard my favorite TV meteorologist Sam Champion say, "This is not just unprecedented, it is something no one could think possible." He was referring to the fact that over 7500 high temperature records were broken all over the country in the month of March. This was not the first time I'd found out that March was an abnormally warm month in America. My colleagues at Climate Reality have blogged about the early spring this year. In fact, my own job as a climate solutions analyst involves staying abreast of the latest climate and temperature-related trends. Over the course of March I'd already read about the ecological impacts of an early spring , and I'd checked out the recent study that found that there is a strong link between recent weather extremes and man-made climate change. In addition, I had been tracking high temperatures throughout the last month myself, as well as commentary about this trend by scientists and environmental reporters. But guess what? Being immersed in this information over the last few weeks didn't make me sit up and pay attention. I suddenly paid attention to the temperature records because someone I am fond of had just talked about them (this is where I make a full confession about being amongst the legion of devoted Sam Champion fans). Thus, my epiphany yesterday was that messengers are important when it comes to making people care about the impact of climate change - even for people who already understand the science and are working to find solutions to this problem. In fact, TV meteorologists who connect viewers to natural phenomena happening around the country and world are amongst the most trusted messengers. Now we all know that there's an important difference between weather and climate, the former being the province of meteorologists and the latter the domain of climatologists (and check out this video for a handy way to remember the difference). Also, we know that most weather forecasters and TV meteorologists are reluctant to talk about climate change because that isn't their discipline (note that Sam Champion didn't say anything about climate change yesterday morning, he simply mentioned the number of records). But given the sheer amount of data that many meteorologists have seen over the last few years, more of them are finding themselves extremely concerned, and are now venturing to talk about this important issue. Does your local TV meteorologist ever mention climate change? Would you like him or her to try to explain connections between weather patterns and larger climate trends? Write a comment below to let us know or send a message to your local TV meteorologist.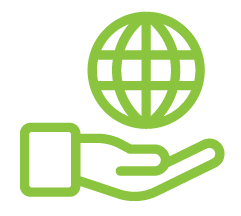 Before You Go
At Climate Reality, we work hard to create high-quality educational content like blogs, e-books, videos, and more to empower people all over the world to fight for climate solutions and stand together to drive the change we need. We are a nonprofit organization that believes there is hope in unity, and that together, we can build a safe, sustainable future.
But we can't do it without your help.
If you enjoyed what you've just read and would like to see more, please consider making a generous gift to support our ongoing work to fight climate denial and support solutions.