April 13, 2016 | 10:00 AM
VIDEO: Al Gore & Neil deGrasse Tyson Talk "Spider Goats" – and the Fate of Our Climate
When many people think about the top science communicators, two of the first names that come to mind are former Vice President Al Gore and astrophysicist Neil deGrasse Tyson.
Watch this never-before-seen interview as the two discuss "spider goats," old cell phone technology, plummeting renewable energy prices, how technology will continue to change the world, and why good science teachers are key to our climate future. 
WE HAVE A LOT OF WORK AHEAD OF US. ARE YOU READY TO START?

Sign up now to receive updates from Climate Reality. We'll deliver ways for you to take climate action, right to your inbox.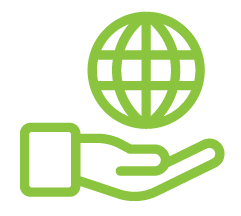 Before You Go
At Climate Reality, we work hard to create high-quality educational content like blogs, e-books, videos, and more to empower people all over the world to fight for climate solutions and stand together to drive the change we need. We are a nonprofit organization that believes there is hope in unity, and that together, we can build a safe, sustainable future.
But we can't do it without your help.
If you enjoyed what you've just read and would like to see more, please consider making a generous gift to support our ongoing work to fight climate denial and support solutions.