January 02, 2017 | 6:00 AM
VIDEO: Frustrated with Inaction, This Business Leader Became a Climate Reality Leader
Do you ever get angry about how slowly world leaders have reacted to the climate crisis? We do, too. And so does Wei-Tai Kwok, who quit his position as a high-powered advertising executive to do something about it.
"I was frankly mad because the science is clear," he said. "Yet, there was really no action happening in our leadership."
He knew this had to change – and fast. The planet is counting on us.
Wei-Tai changed careers to focus on finding climate solutions. Now, he's heading up operations at a leading manufacturer of energy storage solutions – all while being a proud Climate Reality Leader.
After Wei-Tai attended our Climate Reality Leadership Corps training, he set a goal of reaching 1,000 people with the truth about the climate crisis. Within a year, he surpassed that goal – and he hasn't slowed down since. To date, he's spoken at over 60 events, spreading the truth about climate change to over 2,000 people in his community alone.
"We, the people of this Earth, are in fact going to do something about this problem. And we are ready to do it now."
Our Leaders are inspiring communities everywhere to confront the climate crisis, expand clean energy, and protect pro-climate policies like the EPA'S Clean Power Plan. Leaders like Wei-Tai are sparking movements all over the world one conversation, presentation, or project at a time – thanks to the support of people like you.
You don't have to change careers to make an impact like Wei-Tai. You can learn about becoming a Climate Reality Leader yourself!
No matter if you're a business leader or a school teacher, we all have a part to play in solving the climate crisis that threatens our planet. Thank you for stepping up and working to make a sustainable future a reality.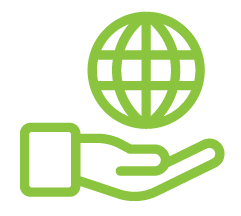 Before You Go
At Climate Reality, we work hard to create high-quality educational content like blogs, e-books, videos, and more to empower people all over the world to fight for climate solutions and stand together to drive the change we need. We are a nonprofit organization that believes there is hope in unity, and that together, we can build a safe, sustainable future.
But we can't do it without your help.
If you enjoyed what you've just read and would like to see more, please consider making a generous gift to support our ongoing work to fight climate denial and support solutions.