June 28, 2016 | 9:11 AM
VIDEO: In Ontario, Going Coal-Free Costs Less than a Coffee and a Donut
On April 8, 2014 the last remaining coal-fired power plant in Ontario, Canada was shut down for good, making Ontario the first jurisdiction in the world to phase out dirty coal-powered electricity completely for health and environment reasons.
How did Ontario's electricity generation from coal go from 25 percent to zero in just over a decade?
It started with an alliance between doctors and environmentalists. For environmentalists, the benefits of shutting down coal-fired power plants were clear: phasing out coal in Ontario would be the single largest greenhouse gas emissions reduction initiative in North America, equivalent to taking 7 million cars off the road.
For doctors, the benefits were all down to the health of their patients. Family doctors in Ontario had been treating the negative effects of air pollution for years without connecting the dots back to the coal plants powering the province. In 1998, the Ontario Medical Association had declared air pollution to be a public health crisis. Then, a study came out indicating that air pollution from coal plants alone was killing over 600 Ontarians every year and doctors began to understand the deadly consequences of the problem. And the public listened, with increasing numbers of families joining doctors and environmentalists in pressuring legislators to respond. The result: the beginning stages of coal phase-out had begun.
How hard was this transition? The economist for the Ontario Clean Air Alliance found that a phase out of coal-fired power plants would cost $1.86 a month, less than a cup of coffee and a donut at the time.
The Ontario coal phase-out is an inspiring example of how individuals can successfully influence policy to protect public health and the environment. With this success as a blueprint, more cities, states, and provinces can follow Ontario's footsteps and power their economies with healthier and cleaner energy. Starting right now.
PUT YOUR KNOWLEDGE TO USE.

Now that you've got the basics, it's time to take action. Support the transition to clean energy by speaking up for the Clean Energy Incentive Program.
As part of the Clean Power Plan's final rule, the EPA started a new program known as the Clean Energy Incentive Program (CEIP), which helps states to reduce carbon pollution by encouraging early investments in zero-emitting renewable energy generation.
Until November 1, the EPA is collecting public comments on the CEIP – and you can help.
Add your name here to support the CEIP and help ensure the US stays a leader in clean energy – for the health of Americans, our future, and our planet.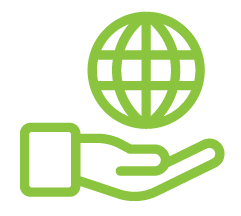 Before You Go
At Climate Reality, we work hard to create high-quality educational content like blogs, e-books, videos, and more to empower people all over the world to fight for climate solutions and stand together to drive the change we need. We are a nonprofit organization that believes there is hope in unity, and that together, we can build a safe, sustainable future.
But we can't do it without your help.
If you enjoyed what you've just read and would like to see more, please consider making a generous gift to support our ongoing work to fight climate denial and support solutions.