December 26, 2015 | 6:00 AM
VIDEO: Six Things You Can Do About Climate Change
I'm always getting the same two questions about climate change. First: "What can I do about the problem?" And second, "Will what I do make a difference?"
As a Climate Reality Leader since 2006, I've given over 60 presentations and reached nearly 8,000 people. Along the way, I've honed my ability to answer these questions. And when I gave a TEDx Talk to some very important people – my daughter's high school community – I wanted them to understand that there are actions they can take that would not only make them part of the solution, but also give them a sense of real hope. So here's what I told them:
We all have the power to solve climate change! Watch this TEDx talk by one of our Climate Reality Leaders to learn how. © 2015 TEDxHunterCCS cc by nc nd

Posted by Climate Reality on Saturday, November 21, 2015
The video goes into more detail about what's at stake and how we can change the world. But in short, there are six things nearly anyone can do to support the transition to a future free from fossil fuels. The first three are choices you can make in your own life. And the second three will have an even bigger impact in driving a widespread shift towards renewable energy. 
1. GO RENEWABLE 

Most Americans can switch to renewable electricity for their homes just by making a phone call. Not sure where to start? Check the Department of Energy's Buying Green Power website to see what options are available in your state. Putting solar panels on your house or pitching in to a solar co-op are other ways to support renewables today.
2. MAKE THE NEXT CAR YOU BUY ELECTRIC

If you're going to travel by automobile, consider making it an electric one. Now, you don't have to ditch the perfectly good car you have, but instead of buying a new gasoline-powered vehicle, try to choose one that has the lowest emissions and highest fuel economy possible. More and more electric models are coming out every year at every price point. Electric vehicles are also starting to come in to the resale market, which means getting a great deal on a great electric vehicle is getting easier. And, the range they can drive before needing to recharge continues to increase. Plus, for Americans, many states join the federal government in offering financial incentives to make owning an electric vehicle more affordable. By the way, if you've switched to renewable electricity for your home and charge your electric car there, you've essentially eliminated your carbon emissions when you drive.
3. INCREASE YOUR ENERGY EFFICIENCY AT HOME

If you're a homeowner, when it's time to replace your heating or cooling system, consider choosing efficient electrical systems over less-efficient oil or gas-burning options. And again, if you're using renewable electricity to power your new system, there are no emissions. Using less energy helps too, and smart meters, energy efficient windows, and energy-star appliances significantly cut down the energy we use in our daily lives, with government incentives available in many areas of the US to help cut the up-front costs.
4. TELL YOUR CITY COUNCIL MEMBER AND MAYOR THAT YOU SUPPORT CITY-WIDE SUSTAINABILITY

Suggest limiting carbon emissions from large buildings and from the entire city. Request more designated electric vehicle parking spaces with charging stations. Demand a plan for your entire city to transition to 100-percent renewable energy.
5. CALL YOUR STATE REPRESENTATIVES AND GOVERNOR

Ask them to upgrade the electricity grids in your state. Request that they set a target to reach 100-percent renewable energy. Suggest they help increase energy storage in buildings. 
6. TELL THE PRESIDENT AND YOUR NATIONAL REPRESENTATIVES TO TAKE ACTION

Support federal policies to reduce greenhouse gas emissions (such the Clean Power Plan). Demand that they set ambitious energy efficiency standards. Ask that they provide incentives to states going renewable. And, insist they set strong emissions targets in global climate agreements. 
Can we replace infrastructure that relies on fossil fuels? When the problem is as big as the planet and the clean energy solutions keep getting more and more affordable – yes.
ONE MORE THING YOU CAN DO

Join us for a Climate Reality Leadership Corps training and work with former US Vice President Al Gore and renowned climate scientists and communicators to learn about the science of climate change and how you can use social media, powerful storytelling, and personal outreach to inspire audiences to take action on this vital issue.
Some people wait for the future. Climate Reality Leaders (like Paul Reale) create it. Learn more now.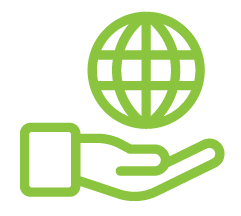 Before You Go
At Climate Reality, we work hard to create high-quality educational content like blogs, e-books, videos, and more to empower people all over the world to fight for climate solutions and stand together to drive the change we need. We are a nonprofit organization that believes there is hope in unity, and that together, we can build a safe, sustainable future.
But we can't do it without your help.
If you enjoyed what you've just read and would like to see more, please consider making a generous gift to support our ongoing work to fight climate denial and support solutions.